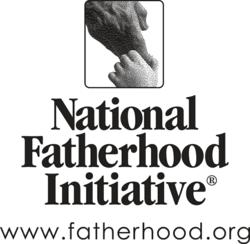 We must do more than just criticize the decline of fatherhood in our households and neighborhoods. We must take action.
Germantown, MD (PRWEB) July 11, 2013
Prince George's County Council Member Mel Franklin (D)-District 9 and the National Fatherhood Initiative (NFI) have partnered to create a multi-sector initiative to strengthen fatherhood in southern Prince George's County.
Using its Community Mobilization Approach™, NFI will work with Council Member Franklin and County leaders to engage 11 sectors in District 9, with a goal of increasing the involvement of fathers and father-figures in the lives of Prince George's County children. The 11 sectors are government, faith-based, social service, education, health, law enforcement, philanthropic, community activist, civic, business, and media.
"Responsible fatherhood directly impacts quality of life issues in Prince George's County. We must take action to promote and support strong fathers in our households and neighborhoods," said Council Member Franklin. "The District 9 Fatherhood Initiative is an opportunity for a true public-private partnership to achieve this important goal. With NFI's outstanding expertise and research-based methods, we will be better able to measurably improve the lives of children and families in southern Prince George's County."
NFI's Community Mobilization Approach™ (CMA) consists of three phases: a needs and assets assessment of the community's ability to promote responsible fatherhood; a Leadership Summit on Fatherhood attended by community leaders; and implementing an action plan for a fatherhood initiative that uses NFI resources and solutions generated by the district.
"NFI's Community Mobilization Approach™ will help District 9 create new fatherhood champions within the 11 sectors, while leveraging the great work that existing programs are already doing for fathers and families," said NFI Vice President of Program Support Erik Vecere. "It will also provide the structure for Prince George's County Government to lead a mobilization effort and establish model direct-service providers in different sectors to serve as benchmarks on how to involve more fathers in the lives of their children."
Over the course of the next two years, NFI will lead the residents of District 9 through the three phases with in-person training, technical assistance, web-based support, events, and other initiatives. At the conclusion of this set of activities, leaders and organizations will be identified in District 9 to comprise a Fatherhood Advisory Committee (FAC) and a plan to guide the FAC in continuing to mobilize the district.
As the premier fatherhood renewal organization in the country, National Fatherhood Initiative (NFI) works in every sector and at every level of society to engage fathers in the lives of their children. NFI is the #1 provider of fatherhood resources in the nation. Since 2004, through FatherSOURCE, its national resource center, NFI has distributed over 6.3 million resources, and has trained over 12,900 practitioners on how to deliver programming to dads. NFI is the most quoted authority on fatherhood in America. Since 2009, NFI has been mentioned in over 2,400 news stories, and makes regular appearances in national media to discuss the importance of involved, responsible, and committed fatherhood. Learn more at http://www.fatherhood.org.
Prince George's County is a diverse community of nearly 900,000 residents located in Maryland, adjacent to Washington, DC. District 9 comprises the southeastern third of Prince George's County's land mass, including much of the Rural Tier and the communities of Accokeek, Aquasco, Baden, Brandywine, portions of Camp Springs, Cheltenham, Clinton, Croom, Eagle Harbor, portions of Fort Washington, Piscataway, and portions of Upper Marlboro, as well as Joint Base Andrews. Council Member Mel Franklin has represented District 9 since his election to a four-year term in November 2010. Council Member Franklin chairs the County Council's Planning, Zoning, and Economic Development Committee. He is married. He and his wife have two children.