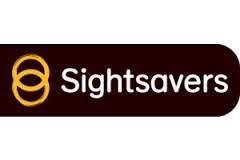 The goal of Sightsavers is to eradicate visual disability by using the latest medical techniques.
Mumbai (PRWEB) May 17, 2014
Her Highness Sheikha Arwa Al Qassimi, member of the royal family of Sharjah and Ras Al Khaimah, has become a member of the board of Sightsavers in the UAE, which is headed by His Highness Sheikh Nahyan bin Mubarak Al Nahyan, Minister of Culture, Youth, and Community Development.
Sheikha Arwa Al Qassimi served as a sponsor of the Gulf Cooperation Council (GCC) Forum on Avoidable Blindness in October of 2013 at the Fairmont Hotel in Dubai.
The forum, opened by His Highness Sheikh Nahyan Bin Mubarak Al Nahyan, brought together experts and representatives from fifteen local, regional, and international organizations from thirteen countries. More than 200 participants discussed avoidable blindness and the role GCC has in saving and protecting the vision of people in developing countries in the event organized by Sightsavers Middle East in partnership with the Prevention of Blindness Union (PBU).
Noting that the number of blind people might rise to 76 million by 2020, HH Sheikh Nahyan called for building national and community health and medical capacities in different parts of the world to treat diseases causing blindness as well as address the impact of blindness on patients so as to enable them engage positively in community life.
The goal of Sightsavers is to eradicate visual disability by using the latest medical techniques. As an international organization, Sightsavers works with partners in some of the world's poorest countries to eliminate avoidable blindness, as well as promote equal opportunity for those disabled by blindness. Eighty percent of the 39 million blind people in the world have preventable or curable blindness. Sightsavers began in 1950, and has since supported over 262.5 million treatments and 8.1 million operations to restore sight. In addition, many thousands of irreversibly blind people have received rehabilitation and educational support to enable them to lead lives of independence and dignity.
Princess Arwa Al Qassimi previously worked with Sightsavers to organize fundraising events such as "Ability of Disability – A Night of Melody" in Mumbai, which show cased performances by disabled artists and popular national star Abhijeet Sawant.
It is through the dedication and support of individuals including the newest member of the board, HH Sheikha Arwa Al Qassimi , that Sightsavers has been able to affect the lives of so many visually impaired individuals. It is only with the collaboration of individuals and organizations that the goal of eliminating avoidable blindness by 2020 can be achieved. Sightsavers, GCC, PBU, and other organizations are well on their way to achieving that goal.