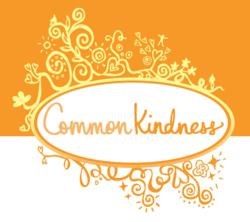 San Francisco, CA (PRWEB) November 19, 2013
During the month of November, 2013, CommonKindness is paying special tribute to over 29,200 cooperatives that provide essential products and services to American consumers. To celebrate, the printable grocery coupon leader is giving shoppers free coupons for products made by cooperatives, highlighting the work of these cooperative on the CommonKindness website and social media pages, and featuring their products in the weekly electronic newsletter.
Cooperatives, owned and operated by their members, promote the well-being of their members and local communities by producing the highest quality goods and services. Like CommonKindness, cooperatives value and promote teamwork and operate on the principles of kindness.
Cooperatives are everywhere and used by nearly everyone. One out of every four Americans is a member of some type of cooperative. More than 91 million Americans are served by credit unions, and 42 million are connected to more than 900 electric co-ops in 47 states.
Sunkist and Ocean Spray are examples of well-known brands that have adopted cooperative business model principles. CommonKindness is proud to offer coupons for two outstanding cooperatives, Cabot Creamery and Organic Valley.
Cabot Creamery
Cabot Creamery is a cooperative owned and operated by 1,200 dairy farm families living and working in upstate New York and New England. As a co-op, Cabot is committed to quality, community, democracy, and local ownership. In addition to their contributions to local economies, Cabot Creamery worker-owners serve on school boards, select boards, volunteer fire departments, planning commissions, and environmental cleanup groups.
Cabot operates four plants in three states, providing more than 1,000 jobs in local communities. These Cabot worker-owners make award-winning cheeses with love and pride in Cabot and Middlebury, Vermont, and in Chateaugay, New York, and churn delicious premium butter in the West Springfield, Massachusetts plant, where they also make light cheddars, flavored cheddars, cottage cheese, sour cream, and rich Greek-style yogurt.
To download and print CommonKindness coupons for Cabot Creamery Cooperative products, go to: http://www.commonkindness.com/coupon/perm/id/1549.
Organic Valley
Organic Valley bases its philosophy and operations on doing what is best for the health and welfare of people, animals, and the earth. The mission-driven cooperative is owned by family farmers who have been leaders in organic agriculture from the very beginning. The mission of the Cooperative Regions of Organic Producer Pools (CROPP) is to create and operate a marketing cooperative that promotes regional farm diversity and economic stability through the practice of organic agricultural methods and the sale of certified organic products.
To download and print CommonKindness coupons for Organic Valley products, go to: http://www.commonkindness.com/coupon/perm/id/1877.
The Seven Core Operating Principles
The core principles and values governing cooperatives around the world can be traced to the first modern cooperative founded in Rochdale, England in 1844. In 1995 the International Co-operative Alliance adopted the following seven core cooperative principles:
1. Voluntary and Open Membership
Cooperatives are voluntary organizations, open to all people able to use their services and willing to accept the responsibilities of membership, without gender, social, racial, political or religious discrimination.
2. Democratic Member Control
Cooperatives are democratic organizations controlled by their members—those who buy the goods or use the services of the cooperative—who actively participate in setting policies and making decisions.
3. Members' Economic Participation
Members contribute equally to, and democratically control, the capital of the cooperative. This benefits members in proportion to the business they conduct with the cooperative rather than on the capital invested.
4. Autonomy and Independence
Cooperatives are autonomous self-help organizations controlled by their members. If the co-op enters into agreements with other organizations or raises capital from external sources, it is done so based on terms that ensure democratic control by the members and maintain the cooperative's autonomy.
5. Education, Training and Information
Cooperatives provide education and training for members, elected representatives, managers and employees so they can contribute effectively to the development of their cooperative. Members also inform the general public about the nature and benefits of cooperatives.
6. Cooperation among Cooperatives
Cooperatives serve their members most effectively and strengthen the cooperative movement by working together through local, national, regional and international structures.
7. Concern for Community
While focusing on member needs, cooperatives work for the sustainable development of communities through policies and programs accepted by the members.
CommonKindness makes it easy for shoppers to support cooperative community with every free CommonKindness coupon they redeem. CommonKindness donates 20 precent of coupon-generated revenue to organizations such as the Cooperative Development Foundation, whose mission is to promote community, economic, and social development through cooperative enterprise.
Shoppers can designate the Cooperative Development Foundation to receive funds generated by their CommonKindness coupon purchases by clicking on this link: http://www.commonkindness.com/org/220432.
To learn more about cooperatives and the brands featured on CommonKindness, please visit http://www.commonkindness.com/more/honoring-cooperatives
About CommonKindness
CommonKindness is the free grocery coupon website that operates on the principle of kindness and benefits consumers, nonprofit organizations, and brands. CommonKindness is revolutionizing the online coupon industry by eliminating coupon loading and change costs, charging brands only for coupons redeemed, and giving 20 percent of revenues to nonprofit organizations of the shopper's choice.
For more information on CommonKindness, please visit the website at: http://www.commonkindness.com or call 415.729.9658.