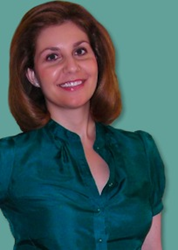 Cincinnati, Ohio (PRWEB) August 21, 2014
Are the kids excited about heading back to school? It's probably a mixed bag. Sure they're anxious to catch up with their friends and share summer experiences, show off their stylish new school clothes, and put those cool new school supplies to use, but unfortunately, there are also cons to heading back to school. One big con, for most students (and parents), is the hours of nightly homework.
For kids who struggle to remember their homework assignments or tend to be guilty of the late night last minute "Oh, I forgot to do that" comment, Freebie Finding Mom shares a free printable homework chart. This chart is also great for helping kids get reacquainted with school year responsibilities. This colorful chart will not only remind kids of their assignments, but it is also a great way for parents to incorporate a reward system. Consider offering a free toy, food item, experience, or even money to keep the kids motivated and striving to do their best in the classroom. Remember, everyone likes to be rewarded for a job well done.
Parents may also want to utilize a reward system when it comes to achieving back to school goals. Freebie Finding Mom recommends parents and children collaboratively establish goals for the upcoming school year. Goals are a great way to help children understand what is expected of them as it relates to school. For those parents that could use a few pointers on "How to Set Back to School Goals" Freebie Finding Mom shares her tips.
Not everything related to back to school has to be a downer for the kids. Sure, homework and goals have to be completed but there is time for some fun. For example, they can exercise their DIY skills and have fun with a back to school art project. Freebie Finding Mom shares a great way for the kids to put their personal touch on their school supplies with this washi notebook and pencils project.
Start school on the right foot by establishing goals and creating the tools necessary to track progress towards and reach those goals (like the free printable homework chart). However, don't forget to have a little fun along the way. DIY projects are a great way to have frugal fun and exercise creativity.
Freebiefindingmom.com has been helping people save money and make savvy financial decisions since 2010. Kelli Bhattacharjee, the proprietor of the site, is a former investment professional with nearly ten years of experience. She has a passion for empowering others to better manage their money. She also contributes to savings.com and parade.com.