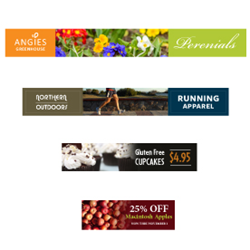 We're committed to being the simplest choice for ordering printed products, be they the most popular configurations or highly customized and unique
Sanford, Maine (PRWEB) April 06, 2016
Printems.com today announced that their 3 Simple Steps program now features simplified online ordering of custom printed channel strips. The 3 Simple Steps program leverages instant online pricing and seamless artwork uploads for customer supplied designs. The expansion into channel strips printing is timed to help businesses of all sizes get help products stand out on retail shelves that incorporate channel strips marketing.
Customers interested in securely ordering channel strips online, simply, browse printing options, upload artwork and place their order. The 3 Simple Steps program for channel strip printing offers a clean experience for customers to both browse and select printing options which include quantities from 50 to 5000, sizes that include standard shelf insert height of 1.25" by 4", 6", 9.25" and 11". Custom heights and lengths are available. The full-color shelf strips are printed on one side on 80# gloss stock so they slide easily into shelf channels. Turnaround time is just five business days or rush two days after approval of online proof. Once the printing options are selected, customers simply upload their artwork and then check out. Customers can get the instant online pricing for channel strip printing at Printems.com.
To further simplify ordering, the company also announced that free downloads of standard templates are also available on their web site. "We're committed to being the simplest choice for ordering printed products, be they the most popular configurations or highly customized and unique," said Joe Rosenfield, president of Printems.com. "With our 3 Simple Steps approach to ordering channel strips is as simple as it can be," continued Rosenfield. "And if you don't see the product configuration you need, simply request a quick custom quote by filling out the online custom quote request or by giving us a call so we can get back to you within 24 hours," concluded Mr. Rosenfield.
Printems.com offers 80# gloss cover stock as the standard material for channel strips printing.
Printems.com® is big enough to handle every job but small enough to give each project the special attention that is needed. They will treat each and every job as if it is their own. If they see an issue or question something, you will be the first to know. Printems.com® wants to produce something that not only looks great, but will bring success.
Joe Rosenfield
President
Printems.com
joe(at)printems(dot)com
(207) 490-5118