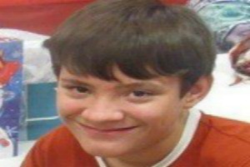 Richmond, Virginia (PRWEB) November 05, 2014
Matoaca High School Senior, Michael Lyons, become the first student to successfully make the Priority Homecoming Half Time Kick at the Matoaca High School Homecoming football game on Friday, October 24th.
Priority Automotive sponsors homecoming football games for Central District High Schools, passing out free "Priority Seating" seat cushions to home team spectators and donating $100 for every touchdown scored by the home team. Additionally, the group sponsors half time field goal kicks by one teacher and two senior students chosen by the school. If successful, a kick can earn $250 for the school, or two Dell computers - a laptop for the college-bound senior and a desktop donated to the high school. Over the years, Priority has donated almost 150 computers and thousands of dollars to local schools.
Furthermore, if either student successfully kicks the field goal and manages to land the ball in the bed (without bouncing out) of a new Toyota Tundra parked near the end zone, Priority will award that student a $5,000 scholarship to the college of his or her choice. With no prior athletic experience and despite his mild cerebral palsy, Michael Lyons became the first student to accomplish this incredibly difficult feat, winning a Dell laptop for himself and the coveted $5,000 scholarship.
Michael practiced for weeks to prepare for the kick with the help of Matoaca's football coaches. He brought his own tee to the event and wore a memorial t-shirt for his mother, who passed away 10 years prior during the birth of Michael's younger brother. Michael plans to use his scholarship to attend Richard Bland College in Petersburg, Virginia.
Priority Automotive has created a GoFundMe campaign to help raise funds for Michael's college education. In addition to the $5,000 scholarship award provided by Priority, the Automotive is encouraging the community to support Michael's dream of attending Richard Bland College and donate to his college fund. Donations can be made by visiting the campaign site at http://www.GoFundMe.com/MichaelLyons.
MORE
ABOUT PRIORITY AUTOMOTIVE
Priority Automotive was founded in 1999 by Dennis Ellmer with the acquisition of Chevrolet and Toyota dealerships in Chesapeake, Virginia. Today Priority owns and operates Priority Toyota/Scion, Priority Honda, Priority Chevrolet, Priority Acura, and Priority Hyundai in Chesapeake and the Priority Indoor Super Store in Virginia Beach. Priority also owns Priority Toyota/Scion, Priority Nissan, Priority VW, Priority Collision Repair Center, Priority Used Car Super Center and Priority Sales and Service Center in Richmond, as well as Priority Honda in Charlotte, NC and Hampton, VA and Priority Nissan in Newport News and Williamsburg. Priority has more than 100,000 Priorities For Life customers throughout Virginia and North Carolina and employs more than 1,000 people. For more information visit http://www.priorityauto.com.
###