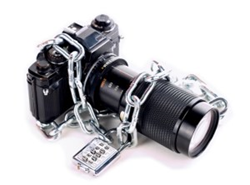 Because of news like the iCloud hack, people who need a way to privately sync personal Outlook information use AkrutoSync.
Newton, Mass. (PRWEB) September 05, 2014
The hacking of private celebrity photos from their private iCloud accounts has customers questioning the storing of personal information, photos and documents on cloud-based services.
According to one of the affected actresses, her photos were deleted from the cloud, or so she thought. "Knowing those photos were deleted long ago, I can only imagine the creepy effort that went into this. Feeling for everyone who got hacked," tweeted Mary Eilzabeth Winstead.
Furthermore, ComputerWeekly reports that only 1 in 100 cloud providers meet the new EU General Data Protection Regulation, which goes into effect next year. The EU created this directive to better protect its citizens' private information. And the bad news keeps coming as University of California researchers state that Gmail can be hacked with a 92 percent success rate.
Because of news like this, people who demand a way to sync personal information between phones and computers without going through the cloud have found a solution in AkrutoSync. The Windows PC software automatically syncs Outlook calendar, contacts, tasks and notes with the native apps on Android devices and Windows Phones.
Akruto syncs data over Wi-Fi or the Internet's SSL-encrypted connection. None of the customer's data is shared with cloud services or Akruto.
"I looked for a way to sync Outlook calendar and contact information between my computer and phone, but couldn't find a cloudless solution that offered privacy among other features," says George Tatar, founder and CEO of Akruto, Inc. "Thus, my team developed AkrutoSync and learned that many people felt the same way we did."
People who need an automatic, secure and accurate way to sync personal information from Outlook with unlimited devices can try a full version of AkrutoSync for Windows PC free for seven days. Get the software at http://www.akruto.com/get-akruto-sync/.
To purchase a license, customers just pay a one-time fee of $29.95 to receive the registration code. Customers enter the information into the software and continue using it without any other action. A license allows users to install AkrutoSync on one Windows PC and use it with unlimited compatible tablets, handsets and smartphones.
Akruto in social media
Twitter:https://twitter.com/akruto
Facebook: https://www.facebook.com/AkrutoSync
Google+: https://plus.google.com/+AkrutoSync
About Akruto
Based in Newton, Mass. and founded in 2010, Akruto, Inc. aims to provide customers with full control of their personal information. Its engineers have extensive experience in data management and share a strong commitment to protecting data privacy. Akruto provides a reliable two-way synchronization solution that does not use the cloud, keeping highly personal information away from storage and scrutiny by anyone other than yourself. The company offers support for Android and Windows Phone platforms with an iOS version planned. To learn more about the company and AkrutoSync, please visit http://www.akruto.com/. Please send press inquiries and review requests to media@akruto.com.
Contacts
George Tatar, 617-299-0094
george(dot)tatar(at)akruto(dot)com
Meryl K. Evans
meryl(at)akruto(dot)com