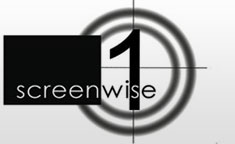 Screenwise Film and TV Acting School in Sydney provides year-round private acting lessons to assist actors in audition preparation.
Sydney, NSW (PRWEB) February 28, 2014
When preparing for an audition, many actors often overlook the benefits of undertaking private acting lessons. Offering professional advice in developing acting technique and refining skills, private lessons can give actors the extra edge needed in an audition.
Screenwise Film and TV Acting School in Sydney provides year-round private acting lessons to assist actors in audition preparation. Screenwise's private lessons give actors the coaching and advice needed to master an audition and calm nerves on audition day.
Screenwise's tutors consist of professionally trained actors and directors who have successfully coached students for roles in Packed to the Rafters, All Saints, The Pacific, True Blood, and American feature films such as Superman, Wolverine and Aquaman. They include award-winning professionals and are proficient in all areas of Television, Film and Theatre.
Located in the very heart of Sydney's CBD, Screenwise's state of the art studio facilities include green screen (CGI), professional lighting and recording facilities. As well as private acting lessons, Screenwise also boasts a number of boutique acting classes, courses and tailored workshops suited to all levels of acting - from beginners to advanced.
Successful Screenwise alumni include high profile actors such as Chris Hemswoth (Thor), Todd Lasance (Spartacus), Isabel Lucas (Home & Away), Ashleigh Cummings (Puberty Blues), Christian Clark (Home & Away), George Houvardas (Packed To The Rafters), Tabrett Bethell (Legend of The Seeker), Yvonne Strahovski (Dexter), and Andy Whitfield (Spartacus).
Screenwise's private acting lesson can be booked at anytime throughout the year. The School also offers a number of short courses:
Screen Acting Beginners with George Spartels and Katherine Moore:
This short course covers all the Screen Acting Basics including improvisation, actions, objectives, motivation, interpretation and scene analysis. One three-hour Thursday evening or Saturday morning class for six weeks.
Screen Acting Intermediate with Alan Flower:
This intermediate course focuses on methods that will help you present in auditions and on set as the unique you in a relaxed, focused, and charismatic way. One three-hour class per week for six weeks.
Screen Acting Advanced with director Ben Mathews:
Students explore scene work with the technical requirements for acting on screen. One three-hour Wednesday evening class for six weeks.
American Accent with Katherine Poulsen:
An extraordinary accent course uniquely designed to give the actor the edge when auditioning for American Film and TV Productions. One two hour Tuesday evening class for six weeks.
About Screenwise:
Screenwise was established fourteen years ago to provide specialist, career-focused training in acting for film & television by employing the crème de la crème of industry professionals - award-winning actors, directors & casting consultants who are articulate and inspirational teachers.
Overseen by Denise Roberts (Schapelle, The Moodys, Cliffy, Mrs Biggs, Packed To The Rafters, Blood Brothers, Razzle Dazzle, Always Greener, GP), Screenwise offers full-time and part-time intensive creative and technical screen acting programs which are accredited and up to date with Australian and International film industry standards.