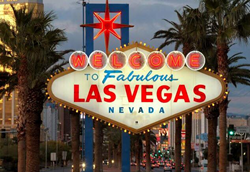 Our customers will be whisked away from Los Angeles in their own private jet to Las Vegas
Van Nuys, CA (PRWEB) May 19, 2014
With summer vacation season approaching fast, The Charter Portal is excited to announce their new Las Vegas Private Jet Getaway packages. These premium getaway packages will immerse jetsetters in the Las Vegas VIP lifestyle.
"Our customers will be whisked away from Los Angeles in their own private jet to Las Vegas," says Zohrab Grigorian, The Charter Portal's lead charter consultant.
Once on the ground in Las Vegas, jetsetters will be greeted by limousine at their private jet, right on the tarmac by the plane, for transportation to their luxury suite at one of Las Vegas' iconic casinos. The limo will be standing by for the rest of the night to take the VIP group wherever they desire to go. After an exciting night out, customers will be treated to the same VIP experience on their return trip home.
This getaway package is great for bachelors and bachelorettes, birthdays or just for a memorable trip to Las Vegas with good friends. These getaways start at $2,950 per person with a minimum of four guests per booking, which includes a roundtrip private jet flight, limousine service in Las Vegas, and a one-night stay at a premium luxury suite on The Strip.
The Charter Portal puts their VIPs in charge by empowering them to customize their getaway any way they would like. This may include arranging for bottle service at nightclubs of their choice, extending their hotel stays or even stocking their private jet with their favorite premium beverage.
"We are your personal private concierge while building your travel itinerary," says Grigorian. "We'd be happy to customize your travel plans to meet your demands and exceed your expectations!"
To book a Las Vegas Private Jet Getaway, contact The Charter Portal today at 818-672-6924!
About the Company:
The Charter Portal is the number one source for luxury private jet charter flights throughout the world from approved air charter operators. They work with only the best aircraft charter operators in the industry: those that meet rigorous safety and security standards, and whose operation can support their clients' unique demands.
Charter Portal understands planning for air travel can be stressful at times. They work hard to serve and ensure that all of their clients' needs are met. The extensive process of selecting the best air charter operator is fully centered on the clients' needs and requirements.