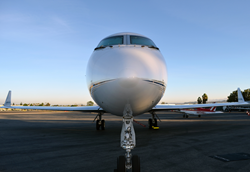 The Charter Portal offers access to luxury private aircrafts that are fit for kings!
Van Nuys, CA (PRWEB) March 05, 2014
The Charter Portal This spring season, The Charter Portal is offering an alternative to the long lines, over-crowded passenger lounges, frisky TSA personnel and airplanes more suited for cattle than for human beings found at commercial airports. The Charter Portal offers access to luxury private aircrafts that are fit for kings, and is now offering spring break travelers the chance to book last minute, within two hours of flight time.
The Charter Portal boasts a luxurious fleet of the finest aircrafts known to the private aviation sector and as equally diverse in size and style of their client's individual traveling needs. With The Charter Portal, everyone's own personal sanctuary in the sky is but two hours away.
Their within-two-hours, last-minute booking is indicative of The Charter Portals' exceptional world-class service, which their clients have come to expect, and sets them apart as top-notch professionals in the aviation industry. This is why the Charter Portal is quickly becoming the top choice of private air travel for top executives, heads of state, VIPs and more. Whether it's a demanding, multi-stop business trip or a luxury family vacation, The Charter Portal is here to make every customer's spring break trip as seamless and effortless as possible.
The Charter Portal is also able to arrange all aspects of their customer's spring break trip, from luxury private aircraft and private ground services to hotel accommodations and dinner reservations. One call to our company's private air charter coordination team is all it takes to be on the way to a vacation destination in luxurious style, comfort and safety.
For more information about spring break travel with The Charter Portal, call 818-672-6924 or visit their website at http://privatejet-charters.com/.
About the Company:
The Charter Portal is the number one source for luxury private jet charter flights throughout the world from approved air charter operators. They work with only the best aircraft charter operators in the industry: those that meet rigorous safety and security standards, and whose operation can support their clients' unique demands.
Charter Portal understands planning for air travel can be stressful at times. They work hard to serve and ensure that all of their clients' needs are met. The extensive process of selecting the best air charter operator is fully centered on the clients' needs and requirements.