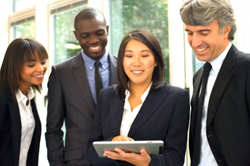 Our investments are secured through our partners, and this method of wealth building offers a lower risk compared to buying, flipping or renting real estate
Dallas, TX (PRWEB) July 27, 2015
Adults in the USA who are exploring options to earn more money with diversified investing strategies this year will now be able to take advantage of the new private money lending investment opportunities that are now in place at the Legacy Property Solutions, LLC company new website. Men and women will now have the ability of investing in private money loans to increase wealth through real estate at http://www.legacyps4privatemoney.com/contact or by calling (972) 516-9106.
To help potential investors to understand how the new investment program works, the LPS, LLC company has added new content pages to its brand new website. Because some people wonder is private lending a good investment, the company is now featuring brand new content to introduce how the process of a private lending investment works in detail.
"Our investments are secured through our partners, and this method of wealth building offers a lower risk compared to buying, flipping or renting real estate," said a source at the Legacy Property Solutions, LLC company.
One of the advantages that adults can receive utilizing the new investing program in place is the elimination of standardized fees. Unlike a stock portfolio or market fund that requires monthly fees to maintain, the LPS company has eliminated all fees during the setup process to make it easier to get started earning residual income through asset based lending solutions.
"We are expecting to reach more people this year who have a direct interest in becoming private investing lenders to improve their financial position apart from stocks, bonds or other risk-based platforms," the source added.
Part of the new content that has been posted this month on the LPC, LLC website helps to explain the various passive income routes for adults. The company is now featured in a new review to introduce its services to investors at the RENW website at http://realestatenewswire.com/best-private-money-investments.
Legacy Property Solutions, LLC
The Legacy Property Solutions, LLC company is based in the state of Texas and works closely with investors across the United States. The company helps men and women to generate wealth through its private lending services. The Legacy Property Solutions, LLC website now provides a one-click information form to help new investors to contact the company specialists 24/7/365.