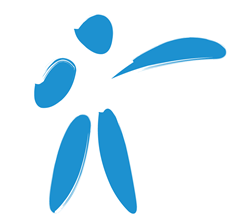 Advancing technologies and medicines have rapidly increased the price of healthcare services
Hong Kong (PRWEB) March 19, 2015
In line with Pacific Prime's findings, international private medical insurance premiums are expected to rise as much as 15.4% per annum. The insurance experts attribute higher premium inflation rates seen in high-cost Asia today to "the growth in high net worth local citizens, the aging of local populations of high net worth locals, and growing or stable populations of expats".
With emerging markets in Asia responding to the region's rising income levels, there are more people spending money on healthcare services. This leads to a demand for better health care services and an improved quality of life. According to a study from Swiss Re: "Keeping healthy in the emerging markets: insurance can help", International private medical insurance premiums in Asia are predicted to triple in overall cost from an estimated US$9.4 billion in 2013, to a forecast $31.8 billion by 2020.
Of the two main forms IPMI takes, reimbursement-type, where costs incurred from treatment are paid back, have seen premiums grow by an estimated 11.2% in real annual terms between 2003 and 2013. The other, through fixed-benefit products, where specific medical conditions have been assigned a lump sum of money that is provided at the onset of the condition, is regarded by experts from the study to be in rapidly high demand.
In Asia's emerging markets, the resources for health care cover have in the past been sourced through government taxation revenues or through individuals opting for private care via personal savings. Today, to rely on these avenues has become difficult as advancing technologies and medicines have rapidly increased the price of healthcare services, particularly in circumstances where public resources are strained. IPMI is potentially an underused service; in 2012 private health insurance covered under 10% of total healthcare spending in the main emerging markets. A comment from Pacific Prime CEO Neil Raymond highlights this, "The rise in demand created by these combined factors is not yet being met in high cost Asian countries through the creation of new high end medical facilities." In emerging Asia, governments however have begun to recognise the importance of IPMI products as a potential area of significant growth.
Pacific Prime is an insurance advisor that offers local insurance solutions and a wide range of health plans and cover for individuals and families. For free quotations, and unbiased and helpful advice visit http://www.pacificprime.com