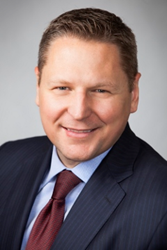 We wanted to bring the underwriting in-house so the mortgage process is as smooth as possible.
Atlanta, Georgia (PRWEB) October 31, 2014
PrivatePlus Mortgage, an Atlanta-based firm that does business nationally, has transitioned to a delegated underwriting model, meaning another significant portion of its processes are now tackled in-house. PrivatePlus, a division of Private Bank of Buckhead, is licensed in most states.
"One of the ways we're ensuring that we can put our arms around every aspect of your mortgage experience is by transitioning to 'delegated underwriting,'" says Lia Webster, Chief Operating Officer of PrivatePlus. "Simply put, that means the opposite of what it may initially sound like: Our investors delegate the underwriting process to us. Thus, another significant portion of the mortgage process - the underwriting - is handled by us in-house, which generally makes things faster and more seamless for the consumer."
Webster says PrivatePlus will continue to offer a full range of mortgage products: Purchase, Refinance, Investment, Jumbo products, Second home, and more. In its home state of Georgia and through the Bank itself, it also offers Construction loans, Lot loans, Multiple collateral loans and Home equity lines of credit. And, while the company offers more traditionally structured loans, it also is a leader in no-closing-cost loans.
"We like to tout great people, prices and products," says Dan Smith, President of PrivatePlus, "but the processes are of course a crucial part of the formula. We wanted to bring the underwriting in-house so the mortgage process is as smooth as possible for our clients. We believe all clients should benefit from the heightened level of service other mortgage companies and banks reserve for a certain few, and delegated underwriting is one way we deliver that."
PrivatePlus can offer mortgages to residents of most states and the District of Columbia. See the Web site for geographical restrictions: http://www.PrivatePlus.com. It is located in Atlanta's Buckhead community, the city's financial district. In addition to the PrivatePlus division, Private Bank of Buckhead also includes Private Bank of Decatur, at which the mortgage function is well-represented.