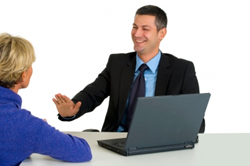 Some people focus on distressed homes, foreclosed homes or flipping homes as a way to build income although probate homes are increasing in popularity
San Francisco, CA (PRWEB) February 23, 2015
Alternative routes to purchasing discounted real estate continue to provide opportunities for some American investors this year. The JWB company is now supplying its probate real estate primer for investors who are seeking affordable investments at http://www.jwbrealestatecapital.com/what-is-probate-real-estate-investing.
Investors who are able to purchase a home for less than market value can sometimes use these homes as capital investments. Because probate laws are different in every state, the JWB primer now available offers a basic level of knowledge that can instruct a person researching this real estate investment type to make better decisions.
"Some people focus on distressed homes, foreclosed homes or flipping homes as a way to build income although probate homes are increasing in popularity," said one JWB company rep.
Apart from the probate home buying content now published, the JWB company is continuing to support adults who are seeking more hands-free investing programs in the U.S. A complete content guide for owning and earning income through investment properties is now one free download available on the homepage portal.
"We're supplying a new range of no cost content across the country to introduce strategies to investors that can be useful for increasing personal wealth," the rep included.
While purchasing real estate is important for property buyers, a person who already owns a home could have selling questions that go unanswered. The JWB company is currently providing a way to determine if a rental home should be should on its website at http://www.jwbrealestatecapital.com/should-i-sell-my-rental-property.
About JWBRealEstateCapital.com
The JWBRealEstateCapital.com company offers its investing program on a national level to provide a return on investment for average investors. The company holds properties in the rental industry and supplies income-generating opportunities. The JWBRealEstateCapital.com company has updated the majority of the content that now appears on its investing portal accessible nationwide this year.