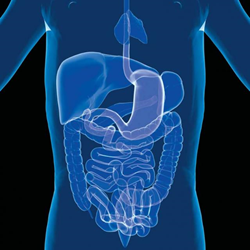 Boston, MA (PRWEB) March 08, 2014
New information revealed in the Probiotics for Weight Loss and Flawless Skin article published by Betterdigestion.org describe how healthy bacteria, or probiotics, improve skin health and supports weight loss efforts.
Found in yogurt, kefir, sauerkraut, and kimchi, probiotics ensure that harmful bacteria and germs are kept in check, supporting the health of the immune and digestive systems.
New findings indicate that probiotics could also help weight loss and improve skin health.
Probiotics effects weight loss by making the walls of the intestinal tract less permeable, making it harder for the fats, sugars, and chemicals associated with obesity, metabolic syndrome, and diabetes to enter the blood and affect the body.
Probiotics may also be beneficial in improving skin health and protecting against skin conditions associated with aging. Probiotics experts believe the health benefits associated with skin improvement are a result of the good bacteria's ability to improve the skin's ability to defend against harmful effects of free radicals and harmful bacteria.
The complete Probiotics for Weight Loss and Flawless Skin article is available at http://betterdigestion.org/probiotics-weight-loss-skin-health/.
A second free report sharing new information about the health benefits associated with probiotics, titled The Top 10 Gut Cleansing Foods, is recommended for immediate download at http://betterdigestion.org/Probiotics-Report/.
About: BetterDigestion.org is a new website that was launched in March of 2013 in order to provide premier content for healthy digestion and overall health, specifically by controlling hormones and bacteria found naturally in the body. Recent topics have included Healthy Digestion for Women, Cheat Foods for Fat Loss, Good Bacteria for Food, Hormones for Weight Control, Fat Blasting Foods, Digestive Disorders, Probiotics for Gut Health, as well as several other highly informative articles to help people understand the connection between digestion and overall health. Recently Betterdigestion.org released a new video titled, "Top Health Benefits of Probiotics".