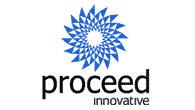 Schaumburg, IL (PRWEB) September 30, 2015
Proceed Innovative, LLC is a full service internet marketing firm based in Chicago and offers a variety of digital marketing services including search engine optimization (SEO), pay per click (PPC), and web design for clients in different industries. The firm has recently completed and launched newly designed websites for two clients, Allen Gabe Law, LLC and ServiceMaster Floor Care by MasterCare Experts, to boost their online marketing campaigns. Both websites were redesigned by Proceed Innovative to improve the SEO (search engine optimization) for better search engine rankings and to be responsive and display properly on mobile devices.
The professionals of Proceed Innovative provide full website design services and develop websites for their clients with SEO in mind. The newly designed websites are optimized to appear in local searches for relevant search queries and both websites also have a responsive design that allows for proper display and easy navigation across all devices including tablets and smartphones. Users on mobile devices can easily navigate the website for Allen Gabe Law, LLC and ServiceMaster Floor Care by MasterCare Experts on their smartphone or tablet and make a direct call through the website. Optimizing websites for mobile devices is an important aspect of local SEO and each of these websites was redesigned with a mobile friendly, responsive design to drive more internet traffic from searches made on mobile devices.
About Proceed Innovative, LLC
Proceed Innovative, LLC is an internet marketing firm located in Schaumburg IL that is dedicated to helping companies throughout the Chicago area boost their online presence, brand awareness, and internet traffic using a variety of search engine marketing (SEM) strategies. The firm specializes in providing SEO, pay per click (PPC) management, SEO web design, local SEO, and web analytics and their professionals work with each individual client to decide which strategies are most effective for accomplishing the client's marketing goals. By implementing the right combination of SEM strategies, Proceed Innovative helps clients improve their online visibility which results in more internet traffic, leads, and conversions. For more information call 800-933-2402 or visit http://www.proceedinnovative.com.
About Allen Gabe Law, LLC
Allen Gabe Law, LLC is a law firm in Schaumburg, IL that provides legal counsel and services for matters concerning family law, real estate law, corporate law, and litigation. The attorneys of Allen Gabe Law have an acute understanding of the complexities involved in family law matters such as divorce, child custody, and prenuptial agreements and are committed to treating their clients with the utmost respect as they help navigate these issues. The firm also has a reputation for dealing with residential and commercial real estate matters as well as providing legal counsel for businesses in all matters of corporate law. For more information call 847-241-5000 or visit http://www.allengabelaw.com.
About ServiceMaster Floor Care by MasterCare Experts
ServiceMaster Floor Care by MasterCare Experts is a ServiceMaster Clean business based out of Carol Stream, IL. They provide a wide range of residential and commercial cleaning services including hard surface floor cleaning, carpet cleaning, air duct cleaning, and upholstery cleaning for homes and businesses in the western Chicago suburbs. Their technicians are highly trained and use the best cleaning equipment and products in the industry to provide a professional level of clean in any setting. For more information call 630-562-0600 or visit http://www.servicemaster-mastercare.com.