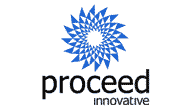 It's all about bringing the right mix of strategies.
Chicago, IL (PRWEB) December 28, 2015
Proceed Innovative, an internet marketing firm based out of the Chicago area, was recently named to CIOReview Magazine's list of the 20 most promising web development and design solution providers in 2015. The purpose of this list is to recognize internet marketing service providers across the country that provide effective web development and design solutions that help meet the growing demands of the digital market.
The December 17, 2015 issue also includes an interview with Proceed Innovative's Managing Partner Jasmine Panayotov in which she discusses website design as well as the lead generating website developed by Proceed Innovative, RestorationMasterFinder.com, or RMF. When dealing with any challenge in web development and SEO, Jasmine says, "It's all about bringing the right mix of strategies."
Proceed Innovative is committed to creating website designs that are easy to use, mobile friendly, and search engine friendly for better online visibility that will ultimately increase the traffic and ROI of a website. Jasmine explains that they start by identifying and replacing the non-performing elements of the client's current website and do a complete evaluation from a competitive perspective to improve the website in ways that will help boost its rank in Google.
RestorationMasterFinder.com, Proceed Innovative's lead generation website for professionals in the cleaning and restoration industry, is also discussed in this interview. Jasmine explains, "With Pay per Click trending up, our RMF solution offers an alternative online marketing strategy for cost effective lead generation." She also mentions several other advantages of the RMF program including "300 percent hike in ROI, and measurement of results through phone calls and forms."
About Proceed Innovative
Proceed Innovative is a full service internet marketing firm based out of Schaumburg, IL that provides a range of search engine marketing (SEM) services to help companies improve their online presence, brand awareness, and search engine traffic. Their experienced professional staff specializes in providing SEO, local SEO, SEO web design, pay per click (PPC) management, and web analytics and they work closely with each client to implement SEO strategies that can best achieve their marketing goals. Implementing the right mix of SEM strategies helps Proceed Innovative increase the online visibility of their clients which will improve their number of leads and conversions.
About RestorationMasterFinder.com
RestorationMasterFinder.com, or RMF, is a lead generation website developed by Proceed Innovative that generates cost effective leads for professionals in the restoration and cleaning industry. RMF is a search engine powered website that is optimized to appear on the major search engines including Google, Yahoo, and Bing in addition to over 100 local, vertical, and social media web portals. The visibility of RMF across so many search engines and web portals helps the listed businesses attract more search traffic which will result in more calls and conversions, and RMF is built to adapt to new trends and technologies so it is always functioning at peak performance.
For more information, call Proceed Innovative at (800) 933-2402 or visit http://www.proceedinnovative.com.