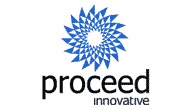 Chicago, IL (PRWEB) February 27, 2014
Proceed Innovative LLC, an Internet marketing agency that specializes in creating custom Internet marketing solutions for their clients, has now added local search engine optimization (SEO) to their list of provided services. Integrated Internet marketing plans are ideal for companies looking to boost traffic to their websites to generate leads and local SEO is an important part of this strategy, especially for businesses with a local service area. Proceed Innovative has extended their reach into local SEO marketing to help their clients, which include the franchises of several large national corporations, increase and sustain local traffic to their websites.
The experienced professionals of Proceed Innovative use a variety of existing programs and tools to improve the local online presence of their clients. Their local SEO services include increasing local web presence, enhancing search engine and local directory listings, monitoring customer reviews, and tracking and reporting the full analytics data of the client's local search performance. Proceed Innovative stresses the importance of local SEO marketing because leads generated within the service area of a business are much more likely to actually convert.
The first priority of local SEO marketing is to make sure that the listings in the local directories and search engines are appearing with correct information. This includes making sure each listing is filled out completely and accurately and that any new information is added to every listing. These listings may also be enhanced with photos, logos, descriptions, promotions, or any other information that companies want to relay to their customers. Another priority of local SEO marketing is to monitor customer reviews to get an idea of what people are saying about the business. Customer reviews are excellent indicators of a company's reputation among their customer base and a great source of information for improving their business and customer relations.
About Proceed Innovative LLC
Proceed Innovative is a full service Internet marketing firm based out of the Chicago suburbs. Their ultimate goal is to improve brand awareness for their clients and help generate sales with search engine optimization (SEO), pay per click (PPC) management, SEO website design, website promotion, and web analytics consulting. They have been successful in increasing and sustaining local internet traffic to the websites of independent local businesses and franchisees. Proceed Innovative understands that each of their clients has unique needs and they create custom internet marketing strategies to suit their specific needs. Their expansion into local SEO marketing will help their clients improve their local presence and brand awareness within their service areas to generate more leads.