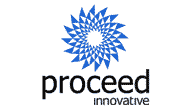 Schaumburg, IL (PRWEB) December 31, 2013
Proceed Innovative, a Chicago digital marketing company, was selected for the 2013 Best of Schaumburg Award in the Internet Services category by the US Commerce Association (USCA).
This award acknowledges the hard work and innovative digital marketing approach the agency uses for their clients. The award was given to reflect the work ethic of Proceed Innovative's team and their loyalty to their customers while providing expert online marketing services.
One of the most successful projects for the company is RestorationMasterFinder.com. The site provides a cost-effective online leads generation program exclusive to restoration and cleaning service providers. "Our work with Proceed Innovative has been very rewarding. Their experience and Internet knowledge allow us to focus on marketing programs that bring results and directly affect our bottom line. We look forward to expanding our online marketing programs and gaining more local and national visibility via Google, Bing & Yahoo! and ultimately reach more potential clients for VVV Corporation," said Steve VanDenBerg, president and CEO, ServiceMaster DSI.
US Commerce Association (USCA)
USCA is a New York based organization funded by local businesses operating in towns, large and small, across America. The purpose of USCA is to promote local business through public relations, marketing and advertising. The USCA "Best of Local Business" Award Program recognizes outstanding local businesses throughout the country. The USCA was established to recognize the best of local businesses in their community. Their organization works exclusively with local business owners, trade groups, professional associations, chambers of commerce and other business advertising and marketing groups. Their mission is to be an advocate for small and medium size businesses and business entrepreneurs across America.
Proceed Innovative LLC
For over a decade Proceed Innovative, a Chicago Internet Marketing Agency, has eased the minds of clients by providing expert Internet Marketing and search engine optimization programs. Providing cost effective programs for your business, Proceed Innovative produces measurable data and statistics to optimize your online presence. Based in Schaumburg and Chicago Illinois, Proceed Innovative serves clients in Chicagoland as well as nationwide.
Proceed Innovative recently teamed up with Northwoods Software to combine their Online Marketing strategies with their web design and development expertise to provide clients with optimal results. They provide free Internet marketing seminars on how to increase conversions and web traffic, understand user behavior, and which tools boost business value for manufacturers. These seminars are beneficial for all manufacturing business owners, directors and managers, as well as marketing teams and website staff and management.