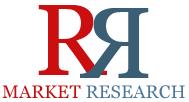 Process Analyzer Market is expected to grow at a CAGR of 5.6% from 2014 to 2020, and reach $4.9 Billion in 2020.
Dallas, Texas (PRWEB) April 16, 2014
The improvement in product quality and optimization of manufacturing process without affecting the profitability has always been a difficult task to achieve for any firm. The development in process analyzer technologies has made it possible for firms to get that right balance between product quality and profitability. The process analyzers can detect the presence of multiple elements in a sample stream and also provide their concentrations. This helps in determining further course of action in the process industries. Process analyzers are witnessing an increasing demand in emission monitoring and quality control in pharmaceutical and biotechnological industries. The initiatives, like NeSSI for miniaturizing and modularizing the analyzer system has brought further advancements in this industry.
Complete Report available at http://www.rnrmarketresearch.com/process-analyzer-market-by-segments-gas-analyzers-liquid-analyzers-types-electrochemical-infrared-paramagnetic-zirconia-mos-laser-catalytic-pid-conductivity-dissolved-oxygen-turbidity-market-report.html.
The Process analyzer market is segmented in terms of product type like gas analyzers, and liquid analyzers, along with the detailed subtypes in each of these products. Also, the Process Analyzer report is segmented in terms of various applications where they are used, like cement & glass, chemical/petrochemical, food & beverages, mining, pharmaceutical, power/utility, pulp & paper, and water & wastewater treatment. The report also provides geographical analysis and estimation for markets across the Americas, Europe, APAC, and the ROW.
The report includes the detailed value chain analysis of the process analyzer industry. It also provides the Porter's Five Forces Analysis with description of each of its forces and their respective impact on the market. The companies included in this report are: ABB Ltd. (Switzerland), Emerson Process Management (U.S.), Endress+Hauser (Switzerland), Siemens AG (Germany), Thermo Fisher Scientific (U.S.), Yokogawa Electric Corporation (Japan) and more.
Inquire for discount at http://www.rnrmarketresearch.com/contacts/discount?rname=167850.
Key Take-Away:

The total revenue of the Process Analyzer market is expected to grow at an estimated CAGR of 5.6% from 2014-2020
Analysis of the global market with special focus on high growth applications in each verticals and fast growing market segments
The report includes statistics by geography, product type, and application type, with a detailed classification splits by revenue
Porter's analysis in detail along with their impact
Major market trends, drivers, restraints, and opportunities for the Process Analyzer market
Illustrative segmentation, analysis, and forecast of the major geographical markets to give an overall view of the Process Analyzer market
The future of Process Analyzer market from technical as well as market oriented perspectives
Detailed competitive landscape with identification of the key players with in-depth market share analysis including individual revenue, and market share rankings.
Major Points from Table of Contents
9 Company Profiles
9.1 ABB Ltd.
9.2 Aneolia
9.3 Bio Tector Analytical Systems Ltd.
9.4 Emerson Process Management
9.5 Endress+Hauser Ag
9.6 Falcon Analytical Systems and Technology, Llc.
9.7 Hach Company
9.8 Honeywell International Inc.
9.9 Invensys Plc.
9.10 Perkinelmer, Inc.
9.11 Siemens Ag
9.12 Teledyne Analytical Instruments
9.13 Thermo Fisher Scientific, Inc.
9.14 Yokogawa Electric Corporation
Order a copy of this report at http://www.rnrmarketresearch.com/contacts/purchase?rname=167850.
Browse more reports on Machines & Equipment Market at http://www.rnrmarketresearch.com/reports/manufacturing-construction/machines-equipment.
About Us:
RnRMarketResearch.com is an online database of market research reports offer in-depth analysis of over 5000 market segments. The library has syndicated reports by leading market research publishers across the globe and also offer customized market research reports for multiple industries.