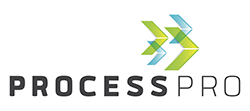 Connect 2016 is going to be a prominent event for our users to attend, bringing together process manufacturers and software experts in Las Vegas
St. Cloud, MN (PRWEB) April 19, 2016
ProcessPro, leading mid-market ERP software solution company, is pleased to announce that its annual user conference, Connect 2016, will be held September 13-15, 2016 in Las Vegas, NV.
ProcessPro's Connect user conference is a two-and-a-half-day event which offers a robust curriculum to help users gain a clearer understanding of ProcessPro Premier technology. The conference is education based, with insightful courses and hands-on learning. Attendees will have direct access to ProcessPro managers, trainers, and supporting staff. In addition, Connect offers the ability to network and exchange ideas with over 400 industry peers. All of this means each attendee will return to the office with information that can be implemented right away!
"Connect 2016 is going to be a prominent event for our users to attend, bringing together process manufacturers and software experts in Las Vegas," stated Molly Caron, ProcessPro Executive Vice President of Operations.
New this year, the Connect user conference will be hosted in conjunction with Open Systems, Inc., offering attendees increased industry insight, additional peers to network and exchange ideas with, new course offerings, and more nightly events.
"We are very excited to be able to share with our clients the future of our software and introduce our expanded team at this year's conference. Year-after-year we keep the focus of the conference on education – striving to provide functional takeaways and tips to improve our clients' manufacturing processes," continued Caron.
We're pleased to announce our confirmed sponsors for the conference, including HighJump TrueCommerce, uniPoint Software, and AbeTech.
For more information or to register for the event, please contact the event planner.
Additional news and announcements will be shared on ProcessPro's social media feeds using #ClientConnect2016. "Like" us on Facebook and "Follow" us on Twitter and LinkedIn
ProcessPro, a division of Open Systems, Inc., is a leading mid-market ERP software solution for the process manufacturing industry. Designed specifically for manufacturers that combine batches of mixtures, ProcessPro seamlessly integrates all aspects of plant operation, from beginning order entry through manufacturing, packaging, shipping, inventory, and accounting. ProcessPro has been serving the food, beverage, pharmaceutical, nutritional supplement, cosmetic, and specialty chemical industries for more than 30 years. More information about ProcessPro is available at http://www.ProcessProERP.com.