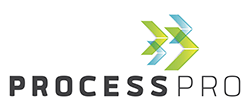 We're pleased the implementation of Premier with ATC was successful and has strengthened their manufacturing processes and ROI
St. Cloud, MN (PRWEB) July 19, 2016
ProcessPro, leading mid-market ERP software solution company, announces the successful implementation of ProcessPro Premier with a premium chemical and adhesive manufacturer.
Adhesives Technology Corporation (ATC) selected ProcessPro as the business was expanding and had outgrown their current manual processes, spreadsheets, and financial software. ATC's need for a fully integrated and real-time ERP solution led them to ProcessPro. Premier has streamlined lot traceability throughout their manufacturing processes and aided compliance with the ever-changing regulatory requirements brought on by the Globally Harmonized System of Classification and Labeling of Chemicals.
ProcessPro Premier is the ERP of choice for many mid-sized chemical, nutraceutical, pharmaceutical, and food and beverage manufacturers, because it addresses several industry specific requirements to help organizations remain competitive in their industries.
"We're pleased the implementation of Premier with ATC was successful and has strengthened their manufacturing processes and ROI," stated Molly Caron, ProcessPro Executive Vice President of Operations. "We look forward to many years of partnership with them."
ATC is a leading manufacturer of construction and industry related adhesives in epoxies, urethanes, acrylics, ester blends, and polyureas. ATC is one of the largest private label epoxy manufacturers in the United States and some of the most respected companies throughout the world have come to rely on ATC for their private label products. For more information on Adhesives Technology, visit: http://www.atcepoxy.com/.
###
ProcessPro, a division of Open Systems, Inc., is a leading mid-market ERP software solution for the process manufacturing industry. Designed specifically for manufacturers that combine batches of mixtures, ProcessPro seamlessly integrates all aspects of plant operation, from beginning order entry through manufacturing, packaging, shipping, inventory, and accounting. ProcessPro has been serving the food, beverage, pharmaceutical, nutritional supplement, cosmetic, and specialty chemical industries for more than 30 years. More information about ProcessPro is available at http://www.ProcessProERP.com