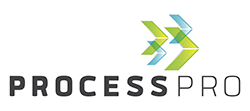 The recognition from CIO Review's panel confirms the strength of ProcessPro Premier and the dedication we've set toward enhancing the software
St. Cloud, MN (PRWEB) August 11, 2016
ProcessPro, leading mid-market ERP software solution company, is pleased to announce it has made the annual list of CIO Review's 20 Most Promising Food and Beverage Technology Solution Providers of 2016.
ProcessPro is being recognized for the second year in a row for its in-depth experience working with a wide variety of batch process manufacturers in the food and beverage industry that include confectionery, snacks, cured meats, desserts, specialty food manufacturers, breweries, and distilleries, as well as co-pack producers. The annual list of companies is selected by a panel of experts and members of CIO Review's editorial board to recognize and promote technology entrepreneurship.
The positioning is based on ProcessPro Premier, an ERP software solution developed for the food and beverage manufacturing industry. The software tackles mission-critical business functions while linking information through integrated business intelligence functionality and helps clients maintain compliance with the ever-changing regulations of the FDA, cGMP, and Bioterrorism Act.
"The recognition from CIO Review's panel confirms the strength of ProcessPro Premier and the dedication we've set toward enhancing the software to provide food and beverage manufacturers with a fully integrated solution developed for their specific industry," stated Joe Blauert, ProcessPro President.
###
ProcessPro, a division of Open Systems, Inc., is a leading mid-market ERP software solution for the process manufacturing industry. Designed specifically for manufacturers that combine batches of mixtures, ProcessPro seamlessly integrates all aspects of plant operation, from beginning order entry through manufacturing, packaging, shipping, inventory, and accounting. ProcessPro has been serving the food, beverage, pharmaceutical, nutritional supplement, cosmetic, and specialty chemical industries for more than 30 years. More information about ProcessPro is available at http://www.ProcessProERP.com
About CIO Review (http://www.cioreview.com)
CIO Review constantly endeavors to identify "The Best" in a variety of areas important to tech business. Through nominations and consultations with industry leaders, our editors choose the best in different domains.