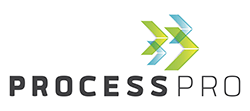 This division has been our most successful and accurate to date. The software has shown us many opportunities for improvement, and we have begun to capitalize on them
St. Cloud, MN (PRWEB) May 19, 2016
ProcessPro, leading mid-market ERP software solution company, announces that J. Kings Food Service Professionals has expanded its offerings with a new produce division, Kitchen Cuts, supported by ProcessPro ERP.
J. Kings implemented ProcessPro Premier in 2012 as they needed an integrated system to facilitate all process manufacturing and business operations functions. Premier offered them increased lot traceability, real-time inventory, and improved quality control.
"This division has been our most successful and accurate to date. The software has shown us many opportunities for improvement, and we have begun to capitalize on them," stated Eric Ringel, J. Kings' Special Projects/Operations Manager.
J. Kings is utilizing Premier for three different divisions, with three unique ERP set-up applications. ProcessPro is able to accommodate the various setting and manufacturing process differences between the divisions. Their staff has been able to use the software to adapt to the ideologies of the new division in their manufacturing processes. As J. Kings continues to grow their business and capitalize on their ever-expanding market, their use of the ProcessPro Premier system will increase.
"We're pleased to be J. Kings' ERP partner throughout their growth, as our goal is to make our clients' businesses better. If they've succeeded, then we've succeeded," stated Molly Caron, ProcessPro Executive VP of Operations. "We look forward to many years of partnership and progress together."
J. Kings Food Service Professionals is a broad line food service distributor headquartered in Holtsville, Long Island. Since 1974, J. Kings has provided the full spectrum of food and business supplies to the restaurant industry in the New York metropolitan area through their state-of-the art facility on Long Island. Their Crown 1 Manufacturing division provides primarily to leading grocers and supermarket chains. The company has been named one of the top 50 independently owned distributors in the country by ID Magazine, and is known for its commitment to the highest quality food products, food safety, and customer service. For more information about J. Kings, please visit http://www.jkings.com/.
ProcessPro, a division of Open Systems, Inc., is a leading mid-market ERP software solution for the process manufacturing industry. Designed specifically for manufacturers that combine batches of mixtures, ProcessPro seamlessly integrates all aspects of plant operation, from beginning order entry through manufacturing, packaging, shipping, inventory, and accounting. ProcessPro has been serving the food, beverage, pharmaceutical, nutritional supplement, cosmetic, and specialty chemical industries for more than 30 years. More information about ProcessPro is available at http://www.ProcessProERP.com