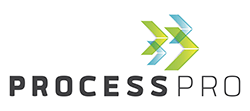 We expect ProcessPro to allow us to take NutraKey to the next level of quality, service, and compliance at a low cost so that we can continue to provide our customers with premium products at affordable prices
St. Cloud, MN (PRWEB) July 14, 2016
ProcessPro, leading mid-market ERP software solution company, announces that NutraKey has selected ERP software solution, ProcessPro Premier to support its sports supplement manufacturing operations.
"We expect ProcessPro to allow us to take NutraKey to the next level of quality, service, and compliance at a low cost so that we can continue to provide our customers with premium products at affordable prices," stated Troy Weyman, NutraKey COO.
NutraKey's year-over-year explosive growth in the sports supplement market and desire to become more efficient in their manufacturing processes led to a search for an ERP solution provider. Their critical needs for the ERP project included: reducing paper based methods, providing a sound MRP solution for purchasing and production, robust reporting functionality, and real-time inventory control. All of which ProcessPro Premier was able to provide, and more, with the ability for express implementation of the solution.
ProcessPro's Premier is the ERP of choice for many mid-sized nutraceutical, pharmaceutical, food and beverage, and chemical manufacturers as it addresses industry specific requirements and helps companies comply with regulations. NutraKey is implementing a warehouse management system (AWS by ProcessPro), allowing them to automate their warehouse with barcodes and inventory transactions with handheld scanners providing real-time data throughout their entire manufacturing process. As well, NutraKey has the ability to efficiently track quality control and quality assurance measures in house.
"We're pleased to be partnering with NutraKey to help them streamline their manufacturing processes," stated Joe Blauert, ProcessPro President. "Premier will be an exceptional fit for their needs."
Founded in 2010, NutraKey provides all natural and 100% pure and natural supplements containing absolutely no filler or additives. Their business model is driven by four guiding principles: quality, transparency, team work, and customer service. NutraKey's supplements are manufactured in their brand new facility located in Longwood, Florida with only the highest quality ingredients. Priding themselves with a mission that their Company is only as strong as its team members, product quality, customers, and leadership – they've developed a driving force for everyone at NutraKey to give it their best every day and #MakeLifeBetter. For more information on NutraKey, visit: https://nutrakeyhealth.com/.
###
ProcessPro, a division of Open Systems, Inc., is a leading mid-market ERP software solution for the process manufacturing industry. Designed specifically for manufacturers that combine batches of mixtures, ProcessPro seamlessly integrates all aspects of plant operation, from beginning order entry through manufacturing, packaging, shipping, inventory, and accounting. ProcessPro has been serving the food, beverage, pharmaceutical, nutritional supplement, cosmetic, and specialty chemical industries for more than 30 years. More information about ProcessPro is available at http://www.ProcessProERP.com.