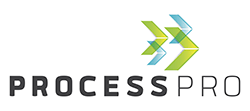 This is an incredible honor to receive high recognition for our contributions, and we are grateful to be nominated amongst other strong ERP writers for a third year in a row
St. Cloud, MN (PRWEB) December 22, 2015
ProcessPro, leading mid-market ERP software solution company, is pleased to announce it has received Gold recognition in the category of Best ERP Vendor Blog in the 2015 ERP Software Writers' Awards; as well as nominations in the categories of Best Writer and Best Article.
The ERP Software Writers' Awards recognize contributors that provide the finest content on the subject matter of ERP software. Authors can include bloggers to industry analysts that have published articles, blog posts, or reviews over the past year to the ERP community. ProcessPro's work has also been shortlisted in the categories of: Best Writer, Daniel Erickson, "Is Your Manufacturing Operation Intelligently Using its Data? BI Can Help" and Best ERP Article, "10 Often Forgotten ERP Implementation Faux Pas."
"This is an incredible honor to receive high recognition for our contributions, and we are grateful to be nominated amongst other strong ERP writers for a third year in a row," states Kate Orbeck, ProcessPro Marketing Manager.
The award for Best Vendor Blog recognizes the most informative and insightful blog written by an ERP software vendor.
###
ProcessPro is a leading mid-market ERP software solution for the process manufacturing industry. Designed specifically for manufacturers that combine batches of mixtures, ProcessPro seamlessly integrates all aspects of plant operation, from beginning order entry through manufacturing, packaging, shipping, inventory, and accounting. ProcessPro has been serving the food, beverage, pharmaceutical, nutritional supplement, cosmetic, and specialty chemical industries for over 30 years. More information about ProcessPro is available at http://www.ProcessProERP.com.