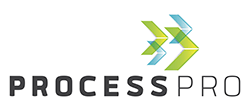 ProcessPro's latest release provides excellent benefits to our end-users of Research & Development and Advanced Analytics in overall functionality, ease-of-use, and reporting
St. Cloud, MN (PRWEB) August 31, 2016
ProcessPro, leading mid-market ERP software solution company, is pleased to announce the release of its newest version, Premier 10.7.
Premier 10.7 is a versatile and user-friendly release focusing on Research and Development (R&D) functionality and usability. Premier's R&D functionality enables users to easily develop and experiment in a "sandbox" environment without interfering with live production. Users can leverage existing cost history while quickly adding new items for R&D purposes only, all the while easily converting R&D items into the live production environment. Premier 10.7 was redesigned with the end-user in mind, creating a simplified R&D interface and streamlining new product development.
ProcessPro is also pleased to announce the updated release of ProcessPro Advanced Analytics, a powerful tool for delivering dynamic analytics reporting and more! Users now have the capability for mobile reporting, complex analytical reports, enhanced metrics, and KPIs. The latest release includes expanded templated reports and additional options for managing changes.
"ProcessPro's latest release provides excellent benefits to our end-users of Research & Development and Advanced Analytics in overall functionality, ease-of-use, and reporting. We're excited for customers to experience the features of this release," stated Daniel Erickson, Manager, Product Strategy, ProcessPro.
For more information on ProcessPro Premier 10.7, please contact sales(at)ProcessProERP(dot)com.
ProcessPro, a division of Open Systems, Inc., is a leading mid-market ERP software solution for the process manufacturing industry. Designed specifically for manufacturers that combine batches of mixtures, ProcessPro seamlessly integrates all aspects of plant operation, from beginning order entry through manufacturing, packaging, shipping, inventory, and accounting. ProcessPro has been serving the food, beverage, pharmaceutical, nutritional supplement, cosmetic, and specialty chemical industries for more than 30 years. More information about ProcessPro is available at http://www.ProcessProERP.com.