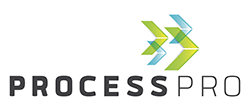 Every year our staff enjoys teaming together to give back to our local community during the holiday season
St. Cloud, MN (PRWEB) December 16, 2015
ProcessPro, leading mid-market ERP software solution company, is pleased to announce support of The Salvation Army for its 2015 charitable giving campaign.
The Salvation Army is a tax-exempt 501(c)(3) organization that operates over 7,500 centers in communities across the United States, including food distribution, disaster relief, rehabilitation centers, and an abundance of children's programs. Their efforts are funded through kettle donations, corporate contributions, and the sale of donated goods in their Salvation Army Family Stores. The St. Cloud Salvation Army assists Central Minnesota residents with a wide range of basic needs services, including a midday meal program and an emergency overnight shelter.
ProcessPro has chosen to focus this year's campaign efforts on raising donations and awareness for their local division of The Salvation Army. Staff eagerly collected items to donate, including gift certificates to local merchants, service offerings, and gift baskets for a company-wide silent auction. ProcessPro generously provided a matching donation for this great cause in a desire to reach many families this holiday season. ProcessPro employees were also encouraged to join their fellow coworkers in ringing bells at a local Red Kettle Campaign location.
"Every year our staff enjoys teaming together to give back to our local community during the holiday season," states Joe Blauert, ProcessPro CEO. "We believe in The Salvation Army's philosophy of 'Doing The Most Good,' and this campaign allowed us to do just that in our local community."
For more information on the St. Cloud Salvation Army please visit: http://salvationarmynorth.org/community/st-cloud/
###
ProcessPro is a leading mid-market ERP software solution for the process manufacturing industry. Designed specifically for manufacturers that combine batches of mixtures, ProcessPro seamlessly integrates all aspects of plant operation, from beginning order entry through manufacturing, packaging, shipping, inventory, and accounting. ProcessPro has been serving the food, beverage, pharmaceutical, nutritional supplement, cosmetic, and specialty chemical industries for more than 30 years. More information about ProcessPro is available at http://www.ProcessProERP.com.