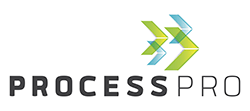 St. Cloud, MN (PRWEB) September 03, 2015
ProcessPro, leading mid-market ERP software solution company, is pleased to announce the successful implementation of ProcessPro On-Demand with a premium organic food manufacturer.
Sky Valley Foods, Inc. selected ProcessPro based on the numerous functionalities of On-Demand, the Business Intelligence Suite, and the flexible reporting options it provides. The out of the box functionality of ProcessPro On-Demand – allergen tracking, production planning, and QA/QC – has assisted the company to streamline operations, garner inventory control, and allowed for seamless lot tracking to stay competitive in the organic marketplace.
ProcessPro Premier is the ERP of choice for many mid-sized nutraceutical, pharmaceutical, and food and beverage manufacturers, because it addresses several industry specific requirements to help organizations remain competitive in their industries.
Sky Valley Foods, Inc. specializes in creating high quality, organic, nutritious, and delicious salad dressings and specialty sauces including condiments, marinades, salsa, and pasta sauce for the natural and organic foods consumer. They also manufacture a specialty line of all-natural private label products that are organic, sustainable, non-GMO, and made with local ingredients. For more information about Sky Valley Foods, Inc., please visit http://skyvalleyfoods.com/.
###
ProcessPro is a leading mid-market ERP software solution for the process manufacturing industry. Designed specifically for manufacturers that combine batches of mixtures, ProcessPro seamlessly integrates all aspects of plant operation, from beginning order entry through manufacturing, packaging, shipping, inventory, and accounting. ProcessPro has been serving the food, beverage, pharmaceutical, nutritional supplement, cosmetic, and specialty chemical industries for more than 25 years. More information about ProcessPro is available at http://www.ProcessProERP.com