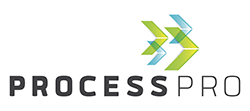 ProcessPro has been on our radar for some time now for stirring a revolution in Enterprise Software Solutions, and we are happy to showcase them this year due to their continuing excellence in delivering top-notch technology-driven solutions
St. Cloud, MN (PRWEB) February 10, 2016
ProcessPro, leading mid-market ERP software solution company, is pleased to announce it has made the annual list of Pharma Tech Outlook's Top 10 Enterprise Software Solution Providers for its expertise in helping clients gain total visibility in real-time to all of their information so they can run more efficiently and grow more profitable.
The annual list showcases the Top 10 Enterprise Software Solution Providers in 2016. The positioning is based on evaluation of ProcessPro's specialties in its Premier ERP software that tackles clients' mission-critical business functions (manufacturing, quality control, inventory, financials, and sales), while linking all of their information through integrated business intelligence functionality. It helps pharmaceutical manufacturers comply with 21CFR Part 11 electronic signature, FDA audits and validation, and conform to cGMP requirements. The annual list of companies is selected by a panel of experts and members of Pharma Tech Outlook's editorial board to recognize and promote technology entrepreneurship.
ProcessPro has been selected after being evaluated across more than a dozen quantitative and qualitative elements. Experts made the decision by taking into consideration the company's experience, industry recognition, technical certifications, market presence, and positive client reviews. "ProcessPro has been on our radar for some time now for stirring a revolution in Enterprise Software Solutions, and we are happy to showcase them this year due to their continuing excellence in delivering top-notch technology-driven solutions," said Stacey Smith, Managing Editor, Pharma Tech Outlook. "ProcessPro continued to break new ground within the past year benefiting its customers around the globe, and we're excited to have them featured on our top companies list."
"We're pleased to be recognized by Pharma Tech Outlook's panel for the strength of ProcessPro Premier and the dedication we've set forth in ongoing enhancements to provide pharmaceutical manufacturers with a fully integrated and industry-specific solution," stated Joe Blauert, CEO, ProcessPro.
###
ProcessPro, a division of Open Systems, Inc., is a leading mid-market ERP software solution for the process manufacturing industry. Designed specifically for manufacturers that combine batches of mixtures, ProcessPro seamlessly integrates all aspects of plant operation, from beginning order entry through manufacturing, packaging, shipping, inventory, and accounting. ProcessPro has been serving the food, beverage, pharmaceutical, nutritional supplement, cosmetic, and specialty chemical industries for more than 30 years. More information about ProcessPro is available at http://www.ProcessProERP.com.
About Pharma Tech Outlook (http://www.pharmatechoutlook.com)
Pharma Tech Outlook is an online and a monthly magazine which covers most important and latest developments in the pharmaceutical industry. Through nominations and consultations with industry leaders, its editors choose the best in Pharma domains. Pharma Tech Outlook's January Edition is an annual listing of Top 10 Enterprise Software Solution Providers.