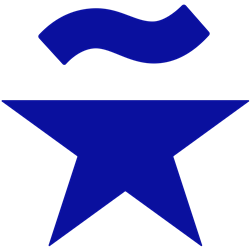 "What Procter & Gamble has done for Hispanic Star is what I call a true testament to helping and unifying Hispanic communities in this country against this devastating pandemic. We are so grateful for this truly generous donation which will help Latino families in a very significant way."
MCALLEN, Texas (PRWEB) July 16, 2020
More than 50,000 South Texas area residents hard hit by the COVID-19 pandemic will receive much-needed basic hygiene essentials thanks to a very generous donation made by Procter & Gamble, a Cincinnati-based multinational consumer goods corporation to Hispanic Star in its "Hispanic Month of Action" campaign.
Hispanic Star, a collective platform to unify Hispanics in the US and celebrate their contributions to the country. Engaged Hispanic Star Hub Leaders of several major American cities during the Month of Action activated a recovery plan or launch charitable projects to support the Hispanic community. Love Soldiers, a McAllen, Texas-based nonprofit is the Hispanic Star's operational and fundraising arm.
The company recently donated 200,000 personal hygiene items—deodorants, diapers, shampoos, conditioners, body washes, female hygiene products and baby essentials among others—to the Hispanic Star Hub that covers South Texas' Rio Grande Valley region. In total Procter & Gamble donated over 1 million items to six other Hispanic Star Hubs.
These items came to Hispanic Star on behalf of Matthew 25: Ministries, a Cincinnati-based international humanitarian aid and disaster relief organization.
"Procter & Gamble will be supporting these communities that are suffering through the hardships of COVID-19," said Hispanic Star National Hub Leader and Love Soldiers Founder Perla Tamez. "Hispanic Star and Love Soldiers will be donating these items to other organizations throughout South Texas. We are also promoting the 2020 Census and are encouraging residents to actively participate to be counted."
Tamez, who knows the South Texas area very well, added the items couldn't come at a better time as that particular area is now considered a COVID-19 hot spot.
"Unfortunately, South Texas is at the epicenter of a COVID-19 outbreak which makes it almost impossible to do in-person donations," she explained.
To assist in performing a safe donation distribution to those most in need, she said Hispanic Star is partnering with elected officials from corresponding cities, congressmen and directors from nonprofits such as Catholic Charities in the Rio Grande Valley area, Valley AIDS Council of South Texas and Council of South Texas. Grande Produce and Taco Palenque are partners in this effort as they help donate to charities and hospitals that they support.
Tamez said that she is planning a future press conference to discuss these partnerships and the company's support.
"What Procter & Gamble has done for Hispanic Star is what I call a true testament to helping and unifying Hispanic communities in this country against this devastating pandemic," Tamez said. "We are so grateful for this truly generous donation which will help Latino families in a very significant way."
For more information about the Hispanic Star, please visit
http://hispanicstar.org/.
ABOUT WE ARE ALL HUMAN
The We Are All Human Foundation is a registered 501(c) 3 non-profit devoted to equity, diversity and inclusion. Made up of an experienced group of marketers and sustainability activists with backgrounds from the United Nations, global affairs, media, and the corporate world, our team is committed to making change through collective action. Our purpose is to maximize the volume of diverse voices, facilitate action-oriented conversations with input from all stakeholders, research the gaps for areas of continuous improvement and support the creation of inclusive environments. For more information, please visit:
http://hispanicstar.org/.
ABOUT LOVE SOLDIERS
Based in McAllen, Texas, Love Soldiers is a nonprofit organization that creates strategic alliances with other nonprofits, groups and community organizations to bring resources to underprivileged communities around the United States. The nonprofit's mission is to activate Love Soldiers to do acts of kindness in their communities. For more information, visit
http://www.thelovesoldiers.org.