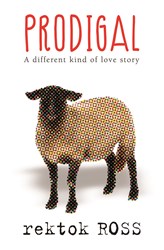 "Prodigal" does just that in its unique take on religious self-exploration in the modern teen's life.
Los Angeles, CA (PRWEB) November 14, 2013
With the holidays just around the corner, there's no better time for parents and teens to reflect on the real meaning of Christmas. Ross's novel "Prodigal" does just that in its unique take on religious self-exploration in the modern teen's life.
Ross, a journalist who covers trends in young adult fiction, was disappointed by the lack of options when it came to entertaining fiction books that could also speak to teens about God in a realistic, "non-preachy" way.
"We've seen adult books that touch on spirituality like "Life of Pi," "The Shack," and "The Da Vinci Code" thrive in the mass market but not since "The Lion, the Witch, and the Wardrobe" has there really been something similar for children and teens," Ross says.
Ross penned her novel for this very reason. "Prodigal" takes readers into the world of Lexy Quinn and what was supposed to be her big year. The hard-working wallflower finally lands the coveted spot as Editor of her school's newspaper when the rug is ripped out from under. She finds out her mom is sick and the family is forced to move halfway across the country to Preston Hills, Texas. Lexy can't think of a worse place to be than at a school full of snobby rich kids where she'll have to start all over to get people to notice her writing or— who is she kidding?— notice her at all.
When the most swoon-worthy boy in town, who also happens to be the jock celebrity quarterback, gives her an exclusive interview, Lexy's life takes an unexpected upturn. Ash Preston is the perfect guy and, even better, he sees Lexy as she wants to be seen. But with the meanest girl in school—Ash's sister, no less—out to get her at every turn, can she trust him?
When tragedy strikes and secrets are uncovered, Lexy realizes there is much more to Ash than meets the eye both physically and spiritually and, with the help of friends who are genuine in their beliefs, learns a valuable lesson in friendship and faith.
Rektok graduated college with a degree in journalism and currently practices entertainment law in between fiction writing and obsessing over all things YA. Rektok likes animals, a good underdog story, and dessert at every meal. Rektok is also the Official LA Young Adult Fiction Examiner at http://www.examiner.com/young-adult-fiction-in-los-angeles/rektok-ross. For more information please visit http://www.RektokRoss.com.