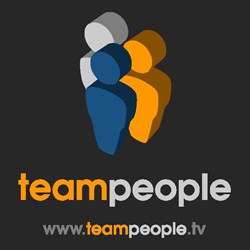 TeamPeople is in an incredible position to offer services to a wide variety of clients.
Falls Church, VA (PRWEB) September 24, 2013
TeamPeople is pleased to announce that Samuel Kronthal will be joining the team at their headquarters location. TeamPeople provides temporary and onsite managed solutions to an impressive client list that includes Fortune 100 corporations, government agencies and many of the best-known broadcast & cable networks. Kronthal will be working closely with TeamPeople's clients on a variety of production projects to recruit, hire and manage creative and technical talent in all positions of media production and A/V support. "I'm looking forward to working with our client's to help achieve their artistic and professional vision. TeamPeople is in an incredible position to offer services to a wide variety of clients. The opportunity to work on such a varying array of projects in a tight-knit atmosphere is what really drew me to the company," said Kronthal.
Kronthal recently graduated from The Catholic University of America Columbus School of Law and holds a Bachelors of Arts degree in American Studies from the University of Maryland, College Park. Most recently, he was employed with Discovery Communications as a Legal & Business Affairs intern providing support to the VP and SVP of Business & Legal Affairs.
Prior to attending law school, Kronthal was a post-production assistant at Half Yard Productions in Bethesda, MD where he assisted in the development, production, and delivery of fact-based programming for clients including the Discovery Channel, History Channel, TLC, Bravo and SpikeTV. Kronthal's legal knowledge and past production experience will bring a unique skill set to the operations team at TeamPeople.
As a staffing agency founded and operated by media professionals, TeamPeople understands the nuances of media production and values the close relationships they form with both their clients and talent. TeamPeople is headquartered in the Washington, DC area, but works nationwide.