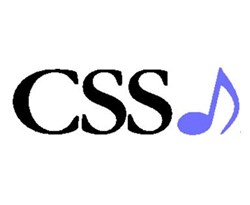 Los Angeles, CA (PRWEB) December 17, 2013
CSS Music, leading royalty-free music, background music and sound effects library, announced today the release of six royalty free music volumes with 246 tracks available immediately for download. These new editions expand CSS Music's already extensive library of nearly 13,000 tracks.
The new additions include one long awaited offering from film composer, David Wurst, "Super Themes Volume 73 – Big Screen 10 (The Power of Passion), Powertrax library's Vol. 27 "Electronic Dance, DubStep and Club Pop" and Vol. 28 "Roots Revival" (The New Sound of Rock). The production music library also added Vol. 35 "Chart Rockin' 2," featuring the latest in contemporary rock sounds and Vol. 36 "Reality TV" a blending of the soft and alternative rock genres to its Repro-file Plus library. To its budget library, Target Trax, CSS added Volume 57 "Dance."
CSS Marketing Director Mike Fuller expresses his excitement for the company's growing library, "We're very proud to once again have a Big Screen orchestral Cinematic volume for our Super Themes library from feature film composer, David Wurst. David's fans have been clamoring for this one and it's already a favorite of film and TV editors. All of our writers bring a special expertise to their contributions whether it's from radio, network television, animation or education and information technology."
After more than 30 years in the production music business CSS Music continues to thrive, positioning itself as a go-to source for quality, royalty free music. Boasting one of the most expansive libraries in the production industry, CSS Music regularly provides unique music for the AV/Video and Broadcast Communities. CSS Marketing Director Mike Fuller attributes the company's success to their eagerness to appeal to customer needs, "Because music trends are a moving target, we have employed the latest in music recognition technology. We use waveform sampling techniques through our Redi-Trax search utility to help clients prospectively and quickly hone in on the sounds they need. We use similar technology through TuneSat LLC in New York City to track actual performances. This is a useful tool to create a snapshot of the industry to see what producers are actually using in their projects in the present and immediate past."
All six volumes are now available for download in .wav (44.1khz / 48khz), .aif (44.1khz), Apple Lossless (44.1khz) and .mp3 (320kbs) formats. Music is also available on virtual CDs (Q-Disc), CD, DVD, Hard Drive.
About CSS Music:
Established in 1982 in Los Angeles, CA, CSS Music is a royalty-free music company with a library of more than 12,000 tracks. CSS Music provides royalty free music and sound FX for film, video and television producers. CSS is dedicated to working with music supervisors, editors, directors and producers to meet their creative needs. For more information on CSS Music visit http://www.cssmusic.com/.