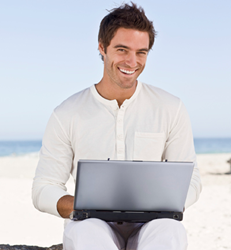 Wilmington, Delaware (PRWEB) March 18, 2014
Johnny Magnum has just announced the launch of their new website, which aims at tackling online security breaches through personalized, professional email addresses, website building and even hosting.
Personalized email addresses, according to Johnny Magnum, aid in preventing security breaches because it allows individuals to own their presence online. This is a very unique address that cannot be duplicated, because the client will own the domain name. This is something that appeals to many new and small business owners, because it allows their business some credibility. According to the experts, it also reflects well for the customers who can be hesitant when making purchases online.
Johnny Magnum offers security through SSL certificates, which can be purchased as standard SSL or premium SSL packages. This sort of security has been created to protect the information belonging to customers who visit business sites and make purchases, or even provide the site with their personal information.
The company offers web hosting, via dedicated or virtual private servers, which are protected with a range of security features. The costs of these plans differ, depending on factors such as the bandwidth, support, monitoring and even security.
The top grade plans offer 24/7 technical support, physical security monitoring and network monitoring. This is to improve the overall functioning of the system, as well as to prevent security breaches when the system might be at its most vulnerable.
The site scanner is another service offered by Johnny Magnum and it works to seek out those security threats that could potentially put a site at risk. In finding these risks first, the system makes it more difficult for hackers to find them and utilize them to their advantage.
Some of the vulnerabilities that are sought out by the scanner include malware links and potential security gaps. These give hackers the chance to steal information from the site, as well as to vandalize the sites that they choose. The scanner scans sites each day and informs clients of these potential threats. What is more, the site will inform clients on how to go about tackling the threats.
Getting banned by search engines is something that many websites risk when they don't take their security seriously, and Johnny Magnum seeks to combat this by preventing websites from risking their status with search engines. The more viruses and security threats a website poses to its clients, the higher the risk will be that a search engine chooses to ban it, which is where Johnny Magnum intends to come in.
Johnny Magnum is currently offering a new service that will protect against online security breaches in a few different ways. This service, according to these experts, will make it possible for anyone to start their own business online, especially those who are particularly concerned with potential online threats.