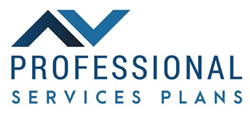 TAMPA, Fla. (PRWEB) July 02, 2019
Professional Services Plans®, a leading provider of comprehensive insurance solutions to podiatrists, is exhibiting at The National APMA Annual Scientific Meeting, July 11-14 at the Salt Palace Convention Center in Salt Lake City, Utah.
Founded in 1912, the American Podiatric Medical Association (APMA), headquartered in Bethesda, MD, is the leading resource for foot and ankle health information. Currently, the organization represents a vast majority of the estimated 18,000 podiatrists in the country. In addition to the national headquarters, APMA boasts 53 state component locations throughout the United States and its territories, as well as affiliated societies. APMA's staff, comprised of approximately 60 professionals, is dedicated to promoting foot and ankle health, member service, and professional excellence. Looking toward the future, APMA will continue to advance the growth and stability of podiatric medicine by increasing nationwide awareness of foot and ankle health through public education and legislative advocacy.
"We are thrilled to be exhibiting at The National APMA Annual Scientific Meeting," said Cindy Myers, Senior Account Executive of Professional Services Plans®. "We look forward to meeting with podiatrists and other health care professionals to form connections and gain valuable knowledge from podiatrists about what they value most out of their insurance coverages."
Attendees at The National APMA Annual Scientific Meeting can learn more about podiatry-tailored insurance coverage at Booth #621. The complete program provides podiatry malpractice insurance coverage, property insurance, general liability, workers compensation, and umbrella coverage.
Professional Services Plans® launched new website functionality with online quote forms for podiatrists at protectyourbusinesses.com/products/insurance-for-podiatrists/. Visitors are encouraged to explore the website and sign up for direct emails from the Company at protectyourbusinesses.com/contactus/.
About Professional Services Plans
Professional Services Plans®, a division of B&B Protector Plans, Inc., is a wholly owned subsidiary of Brown & Brown, Inc. Since 1982 Professional Services Plans has continued to provide insurance solutions to professionals and business owners throughout the United States. Professional Services Plans specializes in and writes directly for the following business classes: lawyers, dentists, podiatrists, accountants, dental hygienists, aviation & drone, cyber liability, and mosquito control districts. By partnering with trusted insurance carrier partners, PSP can provide a variety of coverage options–from Admitted to Non-Admitted, providing customized solutions no matter what your situation. Professional Services Plans carrier partners demonstrate excellence in financial strength and long-term commitment to our customers' industries.
Professional Services Plans strives to provide excellence with personalized customer service. Our trained sales professionals specialize in niche markets. Their dedication to specified industries and professions allows them to tailor insurance solutions around your needs.
About Brown & Brown, Inc.
Brown & Brown, Inc. (NYSE: BRO) is a leading insurance brokerage firm, providing risk management solutions to individuals and businesses. With Brown & Brown's 80 years of proven success and thousands of teammates, we offer knowledge you can trust and strive to deliver superior customer service. For more information, please visit bbinsurance.com.