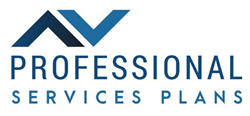 TAMPA, Fla. (PRWEB) June 18, 2019
Professional Services Plans®, a leading provider of comprehensive insurance solutions to dentists and dental students in Florida, is exhibiting at the Florida Dental Convention, June 27-29 at the Gaylord Palms Resort & Convention Center in Kissimmee, Florida.
The Florida Dental Association (FDA), a professional association for member dentists, is a state constituent of the American Dental Association (ADA), which represents dentists throughout the country. Founded in 1884 by 12 dentists, the FDA is a professional membership organization with more than 8,100 members. Florida is its own district — the 17th Trustee District — in the ADA governing structure. The FDA also has its own representatives on the ADA Board of Trustees, councils and committees.
"Exhibiting at the Florida Dental Convention is a great way for us to connect with dentists, dental assistants, dental hygienists, and administrative staff," said Bernadette Green, Executive Vice President of Professional Services Plans. "We look forward to connecting with these groups to gain valuable knowledge in determining what components of their insurance coverage dentists value most."
Attendees at the Florida Dental Convention can learn more about what makes Professional Services Plans® an industry-leading professional liability insurance solution in the marketplace at Booth #706.
Professional Services Plans® is proud to be an exclusive agent for the Professional Protector Plan® (PPP) for Dentists in Florida, North Carolina, and South Carolina, and is a proven, stable force in the dental professional liability marketplace since 1969. This program was designed by dentists for dentists and offers coverage tailor-made to the unique risks of the dental practice.
Professional Services Plans® launched new website functionality with online quote forms for dentists and dental students at protectingdentists.com. Visitors are encouraged to explore the website and sign up for direct emails from the Company at protectyourbusinesses.com/contactus.
About Professional Services Plans® (PSP)
Professional Services Plans®, a division of B&B Protector Plans, Inc., is a wholly owned subsidiary of Brown & Brown, Inc. Since 1982 Professional Services Plans has continued to provide insurance solutions to professionals and business owners throughout the United States. Professional Services Plans specializes in and writes directly for the following business classes: lawyers, dentists, podiatrists, accountants, dental hygienists, aviation & drone, cyber liability, and mosquito control districts. By partnering with trusted insurance carrier partners, PSP can provide a variety of coverage options–from Admitted to Non-Admitted, providing customized solutions no matter what your situation. Professional Services Plans carrier partners demonstrate excellence in financial strength and long-term commitment to our customers' industries.
Professional Services Plans strives to provide excellence with personalized customer service. Our trained sales professionals specialize in niche markets. Their dedication to specified industries and professions allows them to tailor insurance solutions around your needs.
About Brown & Brown, Inc.
Brown & Brown, Inc. (NYSE: BRO) is a leading insurance brokerage firm, providing risk management solutions to individuals and businesses. With Brown & Brown's 80 years of proven success and thousands of teammates, we offer knowledge you can trust and strive to deliver superior customer service. For more information, please visit bbinsurance.com.