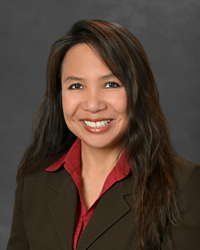 Los Angeles, CA (PRWEB) March 24, 2016
Attorney Toni Jaramilla, of Toni Jaramilla, A Professional Law Corporation, recently filed a complaint in the Superior Court of the State of California for the County of Los Angeles in Henderson v. Islands Restaurant, L.P. (Case #BC 613770) on behalf of a client who was terminated from her job due to alleged race discrimination and retaliation. According to court documents, the plaintiff, a young African American female who worked for Islands Restaurant (Defendant), was fired for allegedly "looking too black." The plaintiff worked as a hostess at the Islands Restaurant in Porter Ranch, a predominantly white neighborhood.
Court documents further allege that looking "too ethnic" violates Islands' image policy. When the plaintiff applied for a job as a hostess at Islands, a casual dining restaurant chain, her hair was styled long and curly and she was hired. According to court documents, she was a good employee, a hard worker and performed her duties well; however, she reported to work one day in perfect uniform and Senegalese twists, an ethnic hairstyle worn and associated with African Americans.
According to court documents, management then allegedly immediately confronted the plaintiff and told her that her hairstyle was in violation of the restaurant's "image policy," and gave her a disciplinary write-up. The lawsuit alleges that the plaintiff complained to management that she felt discriminated against for being black and for wearing a typical African American hairstyle, which is her form of cultural expression and black pride. She further pointed out to management that Caucasian employees were wearing their hair in styles that violate Islands' hair and grooming policies almost daily, but were not similarly disciplined.
Subsequently, according to court documents, Islands insisted that the plaintiff did not fit the restaurant's image and demanded she undo her hairstyle. However, the plaintiff further explained that it takes many hours to unravel the twists and it would be very expensive to undo. The plaintiff alleges that instead of investigating her complaints of discriminatory treatment, Islands terminated her in retaliation for complaining and based on an image policy.
About Toni Jaramilla, A Professional Law Corporation
Toni Jaramilla is committed to achieving the best possible results for employees who have experienced problems in the workplace. Serving clients throughout Los Angeles, her focus is on achieving positive social change for workers. Through zealous and ethical advocacy, lawyers at the firm have built a reputation for excellence in the practice of employment and labor law. For more information, please call (310) 551-3020, or visit http://www.jaramilla.com. The office is located at 10100 Santa Monica Blvd., Suite 300, Los Angeles, CA 90067.
About the NALA™
The NALA offers small and medium-sized businesses effective ways to reach customers in the digital age, while providing a single-agency source that helps them flourish in their local community. The NALA offers its clients an array of marketing tools from press release campaigns and social media management to a cause marketing program. The NALA's mission is to make businesses relevant and newsworthy, both online and through traditional media, by providing increased exposure at reasonable costs. For media inquiries, please call 805.650.6121, ext. 361.