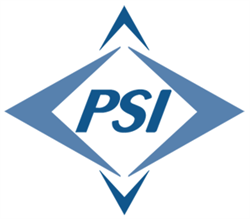 robust process of course development at PSI
MELBOURNE, FL (PRWEB) October 27, 2014
Professional Standards Institute (PSI), a professional certification and education association established in 1997, today announced the official October 27, 2014 launch of their new Professional Development Program. The program launch starts off with seven Professional Development Courses, four Continuing Education Courses, and a Professional Development Certificate Program.
"We have spent the last three plus years developing our professional development program," said G. Allen Harris, MEM, Academic Program Manager and Instructor. "We have put together a top notch program that I would put up against any other organization's program."
PSI's new program has seven new self-paced and on-line Professional Development Courses. These courses are developed and facilitated by instructors with great credentials. All instructors have a masters degree or higher and several years of experience in their field of expertise. Recruiting top instructors is the first element of the process PSI established to ensure the quality of their courses. The second element is that they have published standards and guidelines in place for course development and delivery. They cover everything from course objectives, structure and content development to textbook selection and media usage guidelines. PSI has a very structured course development process that starts with the course needs assessment through academic and technical reviews of the completed courses prior to being released. This third element of the course development and delivery process ensures that all courses meet PSI's standards and the delivery of quality courses. The final element of the process is the on-going review of all courses. Instructors and PSI staff have real-time access to course critiques submitted by students. In addition, courses are reviewed on a periodic basis to ensure that the course content and textbook is current and still meets quality standards.
"I think you'll find that the robust process of course development at PSI ensures that your course experience will be of the highest quality," said Dr. Catherine Lawson, Instructor. "PSI sets high standards for expert faculty to develop courses that are user friendly and provide you with specific application to your career and leadership practice."
The seven new Professional Development Courses include Leaders as Coaches: Driving Performance Through Dialogue, Engineering Project Management, Accelerated Management Concepts, Professional Programming in HTML5, Web Database Design, Development, and Implementation, Professional Web Applications Development, and Management Engineering Tools and Techniques. Additional courses are currently under development.
"In my course, Engineering Project Management, we will provide professionals the opportunity to refresh their skill sets as well as learn new ideas and approaches to project management that they may not be aware of." said Willie Johnson, MS, Instructor.
"The mix of generations in today's workplace provides leaders with challenges related to retaining and developing talent," said Dr. Catherine Lawson, Instructor. "Effective coaching, particularly knowing the best-practice strategies to use in a particular situation, can be the difference between retaining or losing top talent within your own organization."
Another piece of Professional Standards Institute's Professional Development Program is their Continuing Education Courses. These on-line courses are independent study format and not instructor facilitated. They are usually smaller in size, but provide the same level of quality instruction as the Professional Development Courses. The four Continuing Education Courses include Applied Information Systems Access Control, Lean Process Improvement, Business Writing, and Customer Relationship Management. Additional courses are currently under development.
"My course, Applied Information Systems Access Control, provides the student with an in-depth look at information security access control," said Robert Mountney, MSIT, Instructor. "This is done by giving the students my own experiences and real world examples."
The Professional Development Certificate program is the last piece of PSI's new Professional Development Program. A Professional Development Certificate program consists of two or more instructor facilitated Professional Development Courses. Graduates of these programs earn a professional designation and receive an embossed Professional Development Certificate after completing all the required courses. Students can enroll in the courses at any time convenient to them and there is no cost for the certificate program beyond the cost of the courses.
PSI is starting off by offering one certificate program with more to come. The Professional Web Applications Design and Development certificate is their first new certificate program. Graduates of this program will earn the professional designation "Professional Web Applications Developer". The certificate program consists of three Courses: Professional Programming in HTML5, Web Database Design, Development, and Implementation, and Professional Web Applications Development.
"Whether you are an experienced webmaster or trying to enter the lucrative field of web design, learning HTML5 is the ticket for creating and maintaining professional websites," said Evelyn Zayas, PhD (ABD), Instructor. "This course will start you on your trip."
Professional development and continuing education are extremely beneficial to individuals because it proves to potential and current employers of continued professional growth and value. Professional Standards Institute's new Professional Development Program provides a quality and cost effective resource for this purpose. Additionally, PSI offers specialized, vendor-neutral, and role-based professional certifications that compliment professional development.
Professional Standards Institute is dedicated to the establishment, development, and preservation of high professional standards and ethics. For more information, please visit http://www.ProfessionalStandardsInstitute.com.