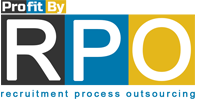 New York (PRWEB) September 11, 2014
Profit By RPO, India's #1 recruitment process outsourcing company, introduced its medical staffing services to the market. This will be helping the healthcare industries with better and more efficient staffing. Profit By RPO has seen all the ups and downs that can be faced in the job profile of an recruitment process outsourcing company. The challenges that the company has come across has helped it regulate the services it offers accordingly, so that the requirements can be met efficiently according to a situation. The company is now offering a 20% discount on its medical staffing services.
The federal government predicts that by 2020, nurse and physician retirements will contribute to a shortage of approximately 24,000 doctors and nearly 1 million nurses. We provide healthcare and medical staffing services to skilled nursing facilities (SNF), long term care (LTC), assisted living facilities, independent living, hospitals, acute care centers, outpatient clinics, long term acute care centers (LTAC), and continuing care retirement communities (CCRC).
Health Staffing Strengths:
Physical Therapists
Occupational Therapists
Registered Nurses
Nurse Practitioners
Physician Assistants
Physician - Psychiatrist
Physician - Family Practice / General
If a company is looking for qualified healthcare professionals to fill positions in locations like these, we can help.
About Profit By RPO:
Profit By RPO is the leader in data-driven workforce selection, enabling employers to improve productivity, retention, and customer satisfaction. It is the only solution that ties employee productivity data to hiring decisions, and uses this to improve the entire recruiting process. With the insight gained from on the job employee data used to calibrate workforce selection, companies can measurably improve their operations, brands and bottom lines. The solution easily adapts to changing business environments or product direction. When replacing existing screening solutions with Profit By RPO, clients report increased employee productivity of 5-10% while improving retention by 20-30%. Profit By RPO delivers data-driven certainty with a streamlined process that easily integrates with existing workforce management and HRIS solutions. Visit http://www.profitbyrpo.com or call +1-888-322-7617