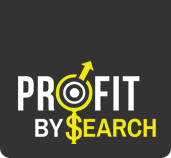 The company is now offering 10% discount on all its services, all a person needs to do is, apply coupon code 'JULY4' and make himself eligible for the discount.
New York, NY (PRWEB) June 25, 2014
#1 SEO company in India, Profit By Search is known for its excellent services of internet marketing via all approaches like email, Search Engine Optimization (SEO), Pay Per Click (PPC), link building etc. The company employs a team of experts who are well versed in all the trends of the industry. The company maintains a huge clientele from all across the world with 100% customer satisfaction. The company is now offering a discount of 10% on all its services on the occasion of Independence Day, apply coupon code 'JULY4' and enjoy the best SEO services of the indstry.
Independence Day is usually linked with fireworks, parades, barbecues, carnivals, fairs, picnics, concerts, baseball games, family reunions, political speeches and ceremonies. This time around, people looking for assistance in SEO or PPC may make the most of it by applying for this discount scheme that lasts for the entire month of July 2014, just apply coupon code 'JULY4'.
"We will continue to evolve as our industry evolves. We will adapt to our client's needs, Google's methodologies and maintain a better customer service. We offer a learning centre on our website, for people to better understand search engine optimization, and Google's best practices. We have access to all of our client's webmaster tools and we keep a close eye everything that would prevent us from doing our job," said Abhinav Girdhar, CEO are Profit By Search.
About Profit By Search:
One of the premier providers of SEO Services in India, Profit By Search not only serves the purpose of increasing a client's website visibility on major search engines but it also solves various technical problems of a website like providing a client with unique content to keep the website away from getting slapped by the Google Panda, improvise on methods to improve lost rankings, helps fight better with the bounce rates, maximize the rate of return on investment for advertising budget and many other such services.
SEO should be a part of every website marketing mix, they deliver result for companies around the world so if one wants Profit By Search, India's #1 SEO Company to help them with their big plans, then they would take their own initiative to chat about India's finest SEO Service offerings.
For more details visit http://www.profitbysearch.com