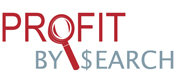 This time they there was a very important update from Google that meant to reduce the authorship rich snippets in search results and it was deeply discussed in the organization to strategize every action accordingly
New York (PRWEB) December 21, 2013
Profit By Search is a well-known white hat SEO company in India that has been following updates from Google regularly and makes sure that no black hat SEO methods are applied. This time there was a very important update from Google that meant to reduce the authorship rich snippets in search results and it was deeply discussed in the organization to strategize every action accordingly.
"Matt Cutts, Head Search Spam Team at Google announced a couple months ago that this would happen, saying that the ability to have and use rich snippets may be taken away for low quality sites in the coming months. And this has indeed happened. Matt said this would likely reduce authorship by 15% to only show more authoritative authors." said Abhinav Girdhar CEO at Profit
By Search.
Keeping track in the search engine industry is really important. No one knows when a new update rolls out and everything goes wrong for a webmaster. One needs to be very careful with his methods with SEO for his website as rankings once lost it is very hard to bring them back.
About Profit By Search:
Profit By Search is the search arm of ONS Interactive Solutions Pvt Ltd and is India's #1 SEO & PPC Company. Profit By Search specializes in ensuring that small & medium businesses gets prominently displayed in search results of leading search engines like Google, Yahoo!, Bing and more, to help small & medium enterprises connect with customers searching for what they offer on their website.
For more information about their SEO & PPC services, please visit http://www.profitbysearch.com or call Alok Kumar at (888) 322-7617.