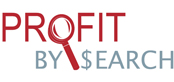 With six years of experience and over 300 satisfied clients spread across the globe, we stand as one of the most competent companies in the SEM industry committed to deliver the best services
New York (PRWEB) October 08, 2013
#1 SEO company in India, Profit By Search has now partnered with CanopiesOutlet.com, the outdoor shelter experts. Both companies came into an agreement where Profit By Search will be taking care of online campaigns and drive in more and more traffic to the website. Certain keywords will be suggested to CanopiesOutlet.com from Profit By Search, after the approval from CanopiesOutlet.com Profit By Search will get the website featured for the website on all major search engines.
CanopiesOutlet.com offers excellent outdoor canopies and outdoor shelters that provide the ideal solution for putting an attractive, sturdy and capable buffer between all important outdoor activities and the sun, the snow and the rain. Their extensive collection of canopies and shelters provide a flexible option for protecting the outdoor lawn equipment, tractors, ATVs, boats, trailers, trucks, autos, RVs and everything else from inclement weather and damaging sunlight.
"With six years of experience and over 300 satisfied clients spread across the globe, we stand as one of the most competent companies in the SEM industry committed to deliver the best services," said Abhinav Girdhar, CEO at Profit By Search.
About Profit By Search;
Profit By Search is the search arm of ONS Interactive Solutions Pvt Ltd and is Indias #1 SEO & PPC Company. Profit By Search specializes in ensuring that small & medium businesses gets prominently displayed in search results of leading search engines like Google, Yahoo!, Bing and more, to help small & medium enterprises connect with customers searching for what they offer on their website.
For more information about their SEO & PPC services, please visit http://www.profitbysearch.com or call Alok Kumar at (888) 322-7617.
About CanopiesOutlet.com
Canopies and Outdoor shelters at CanopiesOutlet.com are constructed with the highest quality materials by manufacturers that have the breadth and experience to provide best-in-class canopies, shelters, shade sails, greenhouses, garages, RV shelters, carports and other outdoor covers. They Promise to have the LOWEST PRICES on the web. To learn more about their services, just log on to http://www.canopiesoutlet.com/.