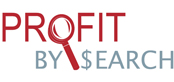 Each update is discussed deeply in order to make sure that no unacceptable methods are deployed to fetch rankings immediately
New York (PRWEB) December 18, 2013
Profit By Search, India's #1 SEO Company is known for its white hat SEO methods that have brought its clients the best results without displeasing any of the regulations set by Google in order to achieve higher rankings on search results. Profit By Search keeps a track of all the updates shared by Google's anti-spam team head Matt Cutts. Each update is discussed deeply in order to make sure that no unacceptable methods are deployed to fetch rankings immediately. This time the update was regarding duplicate content over the internet.
Matt said, somewhere between 25% to 30% of all the content is duplicate of all the web pages and content across the internet and over one-quarter of it is repetitive or duplicative. Duplicate content is generally considered spam and hence Google can penalize the website. "Google has relieved us from duplicate content up to an extent. According to its new update, Google will now make a cluster of all the duplicate content and will show the best from the cluster. It does not mean that you can create as much duplicate content you want as Google still have all its rights reserved to penalize a website on grounds of duplicate content." said Abhinav Girdhar, CEO at Profit By Search.
About Profit By Search:
Profit By Search is the search arm of ONS Interactive Solutions Pvt. Ltd and is India's #1 SEO & PPC Company. Profit By Search specializes in ensuring that small & medium businesses gets prominently displayed in search results of leading search engines like Google, Yahoo!, Bing and more, to help small & medium enterprises connect with customers searching for what they offer on their website.
For more information about their SEO & PPC services, please visit: http://www.profitbysearch.com or call Alok Kumar at (888) 322-7617.