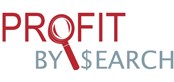 With six years of experience and over 300 satisfied clients spread across the globe, we stand as one of the most competent companies in the SEM industry committed to deliver the best services
New York (PRWEB) September 23, 2013
Profit By Search is Search Engine Optimization Company in Uttar Pradesh, India. The company has been in the industry since the concept of Search Engine Optimization (SEO) came into existence. Recently, the company has signed a contract with a well-known paint supply agency, Integrity Supply Inc., situated in Cleveland, OH. According to the contract, Profit By Search will be looking after Integrity's digital marketing campaigns with an objective to drive more and more traffic on the website.
Profit By Search will draft a set of keywords featuring their products and services and get these ranked on top of search results on all major search engines. "With six years of experience and over 300 satisfied clients spread across the globe, we stand as one of the most competent companies in the SEM industry committed to deliver the best services," said Abhinav Girdhar, CEO at Profit By Search.
Integrity Supply, Inc. has steadily become a prominent wholesale distributor for the highest quality construction and painting supplies. Manufactured by the top prominent companies, their range of wholesale construction and painting supplies are the best in their respective applications. Customers can stay updated about recently launched products by visiting their social media pages available on various leading social media sites like Facebook, Twitter, LinkedIn, Google+ and YouTube. Customers can also find blogs about the construction industry on the site of this online store.
About Integrity Supply, Inc.:
Integrity Supply, Inc. was established in 2000 as a wholesale distributor to provide the highest quality paint, safety and construction related supplies from leading manufacturers throughout the United States. Integrity was founded with its customers in mind by providing just-in-time delivery at affordable prices. Integrity Supply has established relationships with key manufacturers that absorb the inventory holdings costs and marketing funds, allowing Integrity to pass on the savings directly to the company's customers. It strives to continue to be the value-leader by delivering superior products at a fair price with unmatched service.
For more information, please visit: http://www.integritysupply.com
About Profit By Search:
Profit By Search is the search arm of ONS Interactive Solutions Pvt Ltd and is Indias #1 SEO & PPC Company. Profit By Search specializes in ensuring that small & medium businesses gets prominently displayed in search results of leading search engines like Google, Yahoo!, Bing and more, to help small & medium enterprises connect with customers searching for what they offer on their website.
For more information about their SEO & PPC services, please visit http://www.profitbysearch.com/ or call Alok Kumar at (888) 322-7617.