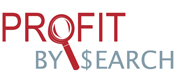 It is hard to say if Google has taken action or is looking to take action in the near future against sites using this technique but it is clear, Google knows about it
New York (PRWEB) January 13, 2014
Profit By Search is India's best known SEO company. The company has a vast experience in SEO client servicing from both inside and outside India and it is even considered as one of the most reliable SEO companies of the industry. Profit By Search makes sure that all the new SEO techniques are taught well to all the resources and implemented wherever needed. To make this possible, the company internally discusses these developments and strategies are designed accordingly. This time the topic of their discussion was about Google's awareness of SEOs bribing bloggers.
Google's head of search spam, Matt Cutts tweeted a link to a Gawker story named Shady Marketing Firms are still quietly bribing bloggers. Matt said, "We're taking action on hundreds of buyers, dozens of sites, & dozens of spammy writers."
"It is hard to say if Google has taken action or is looking to take action in the near future against sites using this technique but it is clear, Google knows about it. The technique is not about going to the site owner and selling links through the owner of the site. Instead, it is going directly to the reporter or blogger and getting them to "editorially" add links to sites without the site owner's knowledge. It would be like one of you guys paying me to link to your site without the owner of this site knowing about that payment. You can read the dialog between the SEO who was doing the bribing and the blogger at Gawker," He added further.
Concluding the discussions, Profit by Search marked this practice as a black hat technique. Finding the practice against the publisher guidelines of Google, Profit by Search has instructed all the resources to avoid any such methods and stick only to the methods suggest by Google.
About Profit By Search:
Profit By Search is the search arm of ONS Interactive Solutions Pvt. Ltd and is India's #1 SEO & PPC Company. Profit By Search specializes in ensuring that small & medium businesses gets prominently displayed in search results of leading search engines like Google, Yahoo!, Bing and more, to help small & medium enterprises connect with customers searching for what they offer on their website.
For more information about their SEO & PPC services, please visit: http://www.profitbysearch.com or call Alok Kumar at (888) 322-7617.