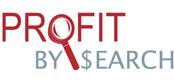 Nothing has changed much for website owners if their website(s) have original high-quality content and they have high-quality relevant website links to their website, then rankings of their website will not be effected
New York (PRWEB) October 02, 2013
Recently, Google has made several changes into its search analysis algorithm to make it more difficult for people who spam its search results or purposely do things to rank better that are against Google's publisher guidelines. Released under the name 'Humming Bird', this update is all about semantics and focuses on mind of search performer. Google has used 'Humming Bird' for their new update as they believe this name reflects their motto of returning precise and fast results. This recent update has minimized the effect of keywords but it has increased the chances of bringing more relevant results to users.
Humming Bird is the biggest change in Google's search method since its inception and it largely focuses on interpreting what a user actually wants to search by using Artificial Intelligence (AI) to analyse phrases used by users. This is going to shake ranking of websites a lot and many websites have already felt its effect on their website's rankings in search results.
"Nothing has changed much for website owners if their website(s) have original high-quality content and they have high-quality relevant website links to their website, then rankings of their website will not be effected." said a speaker at Profit by Search.
'Humming Bird' is more like having conversation with users, as Google said. Users while searching will find it more useful to have a conversation like if users search for "The nearest place to buy laptop", Google will now show laptop dealers near users location rather than focusing on keywords like "buy laptop". It might understand that "place" means, if one is looking for a brick-and-mortar store, knowing all these meanings may help Google go beyond just finding pages with matching words.
About Profit By Search:
Profit By Search is the search arm of ONS Interactive Solutions Pvt Ltd and is Indias #1 SEO & PPC Company. Profit By Search specializes in ensuring that small & medium businesses gets prominently displayed in search results of leading search engines like Google, Yahoo!, Bing and more, to help small & medium enterprises connect with customers searching for what they offer on their website.
For more information about their SEO & PPC services, please visit profitbysearch.com or call Alok Kumar at (888) 322-7617.