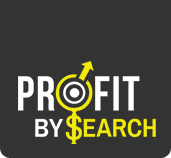 New York, NY (PRWEB) November 05, 2014
Earlier this month, Google released new search algorithm update Penguin 3.0. This update is an extension to Penguin 2.1. This algorithm is aimed at providing better results to user queries making it even more difficult for people who spam its search results or purposely violate Google publisher guidelines to have a better rank on Google search results, following is a summary of Google Penguin 3.0 impact:
1) This is a worldwide update, impacting all versions of Google
(2) The rollout is not complete yet, it will continue for the "next few weeks."
(3) It impacts less than 1% of English queries but may impact other languages more or less
(4) Google confirmed the roll out began on Friday
(5) It demotes sites with bad link profiles and help sites that were previously hit that cleaned up their link profiles
Profit By Search, India's No.1 SEO Services Company, has been keeping a close eye on Google updates over the years and the company has been putting in its best efforts to protect its client's rankings after the update and it is due to their hard work that ranking of their client websites are not effected even after countless algorithm updates from Google.
"Google Penguin 3.0 was a refresh that impacted 1% of queries, it will be rolling out for the next few weeks." said Abhinav Girdhar, CEO at Profit By Search.
The publishers have been anxious because of the way Penguin works. If you're hit by it, even if you make changes, you have to wait until the next release to see if your changes have done what Google wanted.
Publishers hit by the last version of Penguin — back in October 2013 — have been waiting until now to see if actions they're tried such as removing spammy links have worked. If so, they're likely seeing some improvement in traffic this weekend. If not, they have to try making more changes and then waiting until however long it takes for Google to release Penguin again.
18 Days Later, Google Penguin 3.0 Continues To Slowly Roll Out Worldwide. Google's John Mueller confirmed this in a video hangout yesterday morning on Google+. The first question was about Penguin, and John Mueller said, "As far as I know, the whole data is still rolling out slowly."
About Profit By Search-
Founded in September 2000, Profit By Search is North India's First Google Adwords Qualified Company Registered with Software Technology Park of India (STPI), specializing in Search Engine Marketing Services. At Profit By Search they ensure, their clients business gets prominently displayed in search results of leading Search Engines like Google, Yahoo!, MSN, AltaVista, Lycos and more, to help connect with customers. Also in last 9 years, they have worked with over 5000 satisfied clients spread across the globe, they stand as one of the most competent companies in the SEM industry committed to deliver the best services.
For more information, please visit- https://www.profitbysearch.com