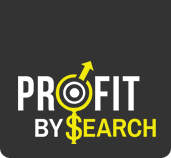 New York (PRWEB) September 24, 2014
Bringing cost-effective strategies, Profit By Search, India's #1 SEO Company now offers world-class SEO services in India. Now even small businesses can grow faster by just adopting the right internet marketing strategies. The company aims to bring forth the best services with advanced technology. Their SEO plans are very competitive and can best suit from a small sized company to a large firm.
Apart from this, a spokesperson from Profit By Search mentions, "We believe that nobody knows your business as well as you. However being your marketing partner, it is important for us to know your business just as well. That's why our SEO specialists take the time & effort to understand the nuances of your business and also your expectations from the online marketing campaign. This information helps us form a basis to build the entire online marketing campaign on. An SEO specialist is assigned to your project that would be available to you Monday through Saturday, via phone as well as email."
About Profit By Search-
Founded in September 2000, Profit By Search is North India's First Google Adwords Qualified Company Registered with Software Technology Park of India (STPI), specializing in Search Engine Marketing Services. At Profit By Search they ensure, their clients business gets prominently displayed in search results of leading Search Engines like Google, Yahoo!, MSN, AltaVista, Lycos and more, to help connect with customers. Also in last 9 years, they have worked with over 5000 satisfied clients spread across the globe, they stand as one of the most competent companies in the SEM industry committed to deliver the best services.
For more information, please visit- https://www.profitbysearch.com