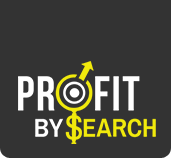 New York (PRWEB) April 19, 2014
The #1 SEO company in India, Profit By Search is now looking after the SEO (Search Engine Optimization Campaign) for Bespoke Furniture. Profit By search is known for providing a set of excellent SEO services in both India and abroad. With its specialization in the industry of digital marketing, the company has worked for various websites and successfully attained rankings for the websites on all major search engines. It is also the first Google certified company in the northern region of India and guarantees complete satisfaction to all its clients.
Bespoke Furniture is a timber furniture manufacturer based in Melbourne. The company specializes in handcrafted, custom built 100% bio degradable furniture. According to the contract, Profit by Search will be shortlisting a set of keywords and optimize these keywords on Bespoke Furniture's website.
"We at Profit By Search are among the oldest players in the industry, and in our term of service we made ourselves well versed with all the techniques that can bring rankings for a website with techniques approved by Google. We have a 100% client satisfaction record, and we try our best to maintain it. This is one of the prime reasons why we are among the top players in the industry," said Abhinav Girdhar, CEO at Profit By Search.
About Profit By Search:
Profit By Search is the search arm of ONS Interactive Solutions Pvt. Ltd and is India's #1 SEO & PPC company. Profit By Search specializes in ensuring that small and medium businesses gets prominently displayed in search results of leading search engines like Google, Yahoo!, Bing and more, to help small and medium enterprises connect with customers searching for what they offer on their website.
For more information about their SEO and PPC services, please visit: http://www.profitbysearch.com or call Alok Kumar at (888) 322-7617.